The combine harvester is an indispensable and important equipment in agricultural production. In order to ensure its normal operation and prolong its service life, correct maintenance and maintenance are essential.
Combine Harvester Maintenance Tips
After each use of the combine harvester, it should be cleaned externally in time,
Make sure it is free from stains and water marks.
Regular internal cleaning of the combine harvester can prevent straw accumulation,
Oil agglomeration and other problems, improve the service life of the harvester.
Regularly check the wear degree of the blade, and replace it in time when the wear is excessive.
Treat your combine with a rust inhibitor to prevent rust.
Check tire pressure and wear, inflate and replace if necessary.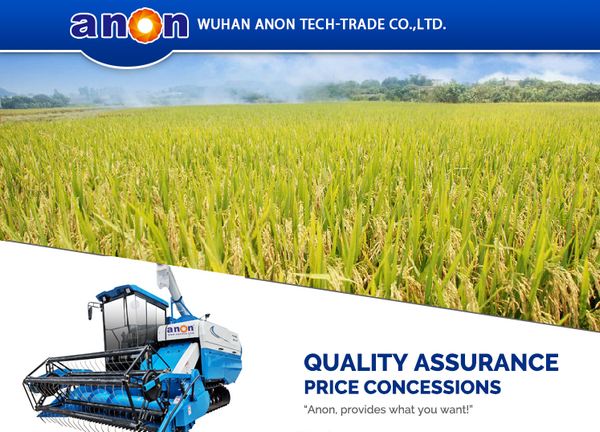 Our ANON platform provides hot-selling rice, wheat, corn and many other combine harvester equipment.
It can solve the problems of agricultural friends such as terrain environment, machine maintenance, etc., and provide engineers with pre-sales and after-sales problems.
Application: rice, corn, wheat, etc.;
Tractor power: 120 – 200 horsepower;
Main selling point: long service life;
Increase the elasticity of the spring teeth,
Increase the volume of the granary and increase the fuel tank.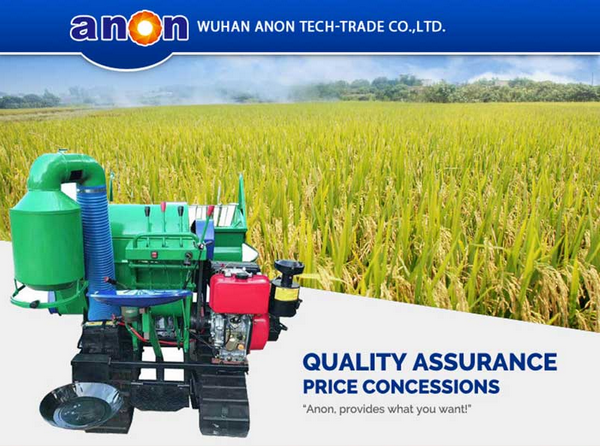 Type: Combine Harvester, 9 HP Walking Harvester;
Drive type: gear transmission;
Start type: electric + manual start;
Main selling point: long service life;
With strong adaptability and high safety,
Good performance and high efficiency.
To sum up, through correct maintenance and maintenance, the service life of the combine harvester can be extended and its efficient and stable working condition can be maintained.
Farmers should pay attention to cleaning, lubrication, regular inspection and tool maintenance in daily use.
To ensure the normal operation of the combine harvester.
In addition, if you want to know about other agricultural products, you can leave your contact information,
We will have professionals to communicate with you.