About Us
Experts in Manufacturing and Exporting agriculture machine
Every day, billions of people enjoy the food produced by Anon equipment, and tens of thousands of farmers use our agricultural machinery and equipment. We provide complete equipment production, distribution, after-sales service, maintenance and other processes. With our global influence and unique position, we will improve our technology and service more and more
Our businesses
Leading Products and Services
Anon has multiple products and services: agricultural machinery, food machinery, steel silo, Dryer Machine and other products, and has set up more than 80 service stations around the world
Data about Anon
1.5 billion
Serving more than 1.5 billion
More than one billion people eat food produced by Anon machinery every day, including flour, rice, pasta, coffee, corn, pepper, etc.
> 100
Different regions, different products
We have sold our products in more than 100 countries and have hundreds of service stations to provide perfect service process.
> 1 billion
R & D investment
Every year, we invest in research and development, follow up various questions raised by customers, help customers upgrade and improve products, and constantly innovate more valuable machinery.
Why Choose Anon
From value to impact
Sustainable development and perfect delivery process
The challenges we face today in global markets and environments are too great to be solved alone. The solutions we need require collaborative ecosystems where groups from science to industry to startups work together. Anon has followed a collaborative innovation approach for ten years.
Expertise makes a difference
Since its establishment, Anon has been a pioneer in the field of agricultural machinery and food machinery. Today, our business offers mechanical training courses for our customers' employees; for example, we run schools on every continent. We train a total of 1000 apprentices every year at our factories in Switzerland, Austria, Germany, USA, Brazil, China, India and South Africa.
Progress in the data age
How to use digital technology to meet global challenges and improve business efficiency? How do we deal with the merging of the physical and virtual worlds? We are in the midst of a digital transformation in which Anon plays a key role in harnessing its full potential for the benefit of our customers, the world and ourselves.
Follow you
We maintain close ties with our customers and partners. Anon has 80 service stations and more than 20 manufacturing bases around the world, building a truly global network. While many things can now be done online, a physical presence is integral to meeting regional market demands and supporting client performance.
Inclusion and Diversity
We are committed to providing equal opportunities for personal development to every Anon employee. We seek to acquire and leverage the best skills available internally and externally, regardless of personal attributes. We strive to create an optimal environment for collaboration and performance.
Actively develop and reserve talents
If you are looking for a purposeful mission with passion, ambition and dedication, not just a job, then you should seriously consider Anon. We provide an environment that develops and enhances your abilities. We know that only the best people can advance our industry, change the world, and make ourselves better.
Our vision
Create better environments and products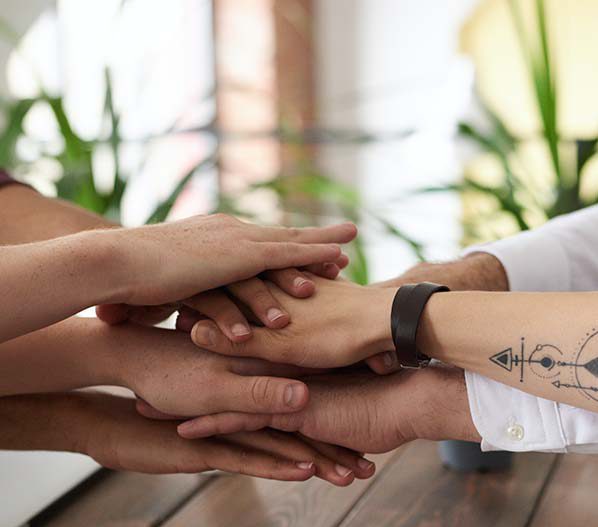 Contact Us!
Let's communicate and communicate more closely!