We are happy to receive clients from Philippines and Nigeria,
Product feedback on our company's rice mill production line.
They are all very satisfied with our products and services, and gave us 5-star praise.
Philippine customer product feedback: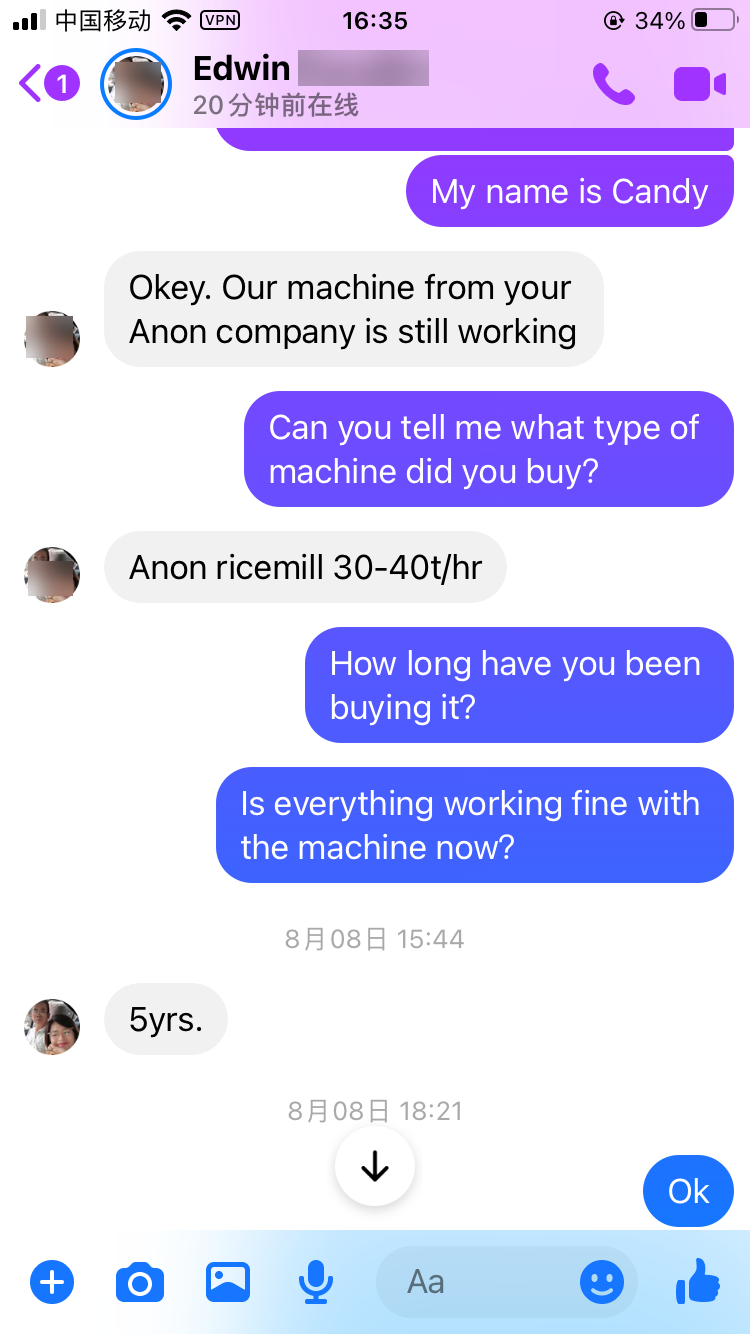 After seeing the 30-40TPD rice milling production line equipment on our official website,
He became fascinated by the combination of rice mills.
Through online communication with our professionals, the customer finally decided to buy this rice milling combination equipment.
After using the device, the customer is very satisfied with its effect, the product feedback and gave us a 5-star praise.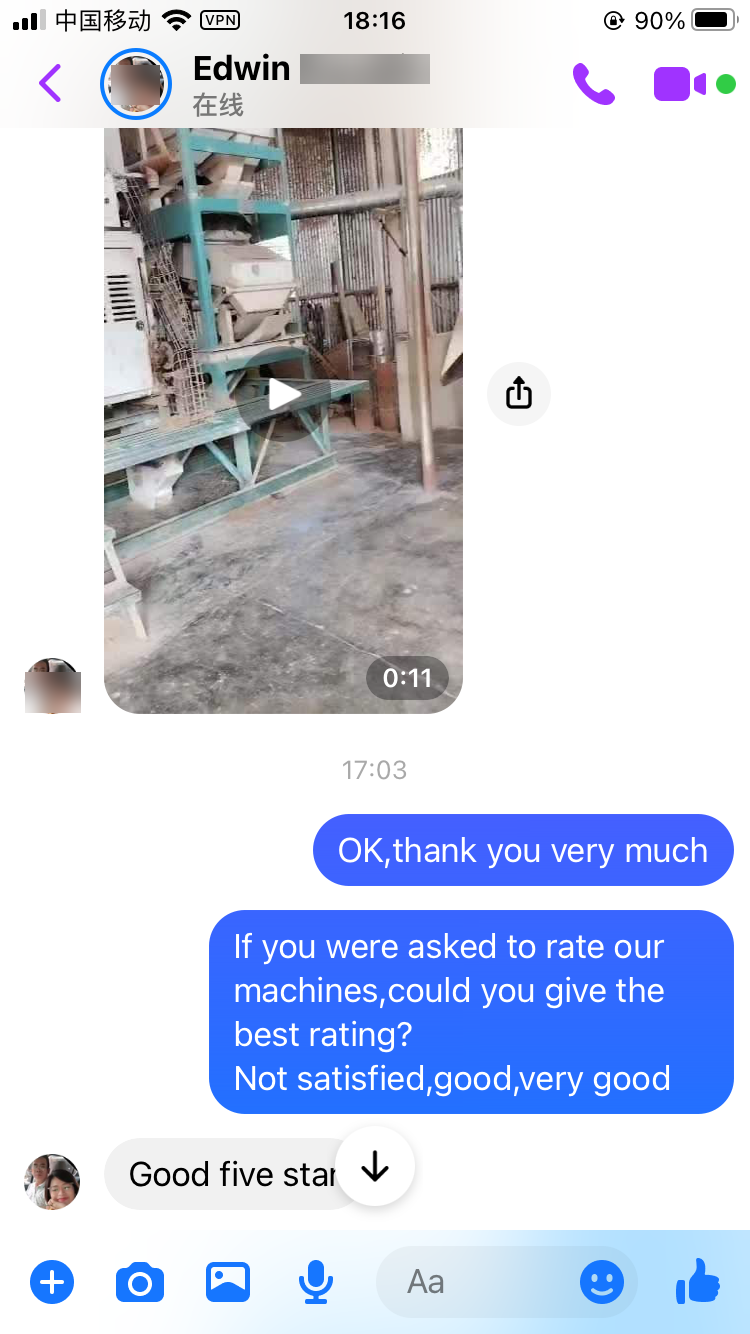 ---
Nigeria customer feedback:
Another customer from Nigeria also showed strong interest in our 20-30tpd rice milling production line.
Our business personnel introduce product information to customers in detail through whatsapp,
And provide rice mill production video for customer reference.
After purchasing and using the machine, the customer is very satisfied with its efficiency,
The product feedback is that the machine works well.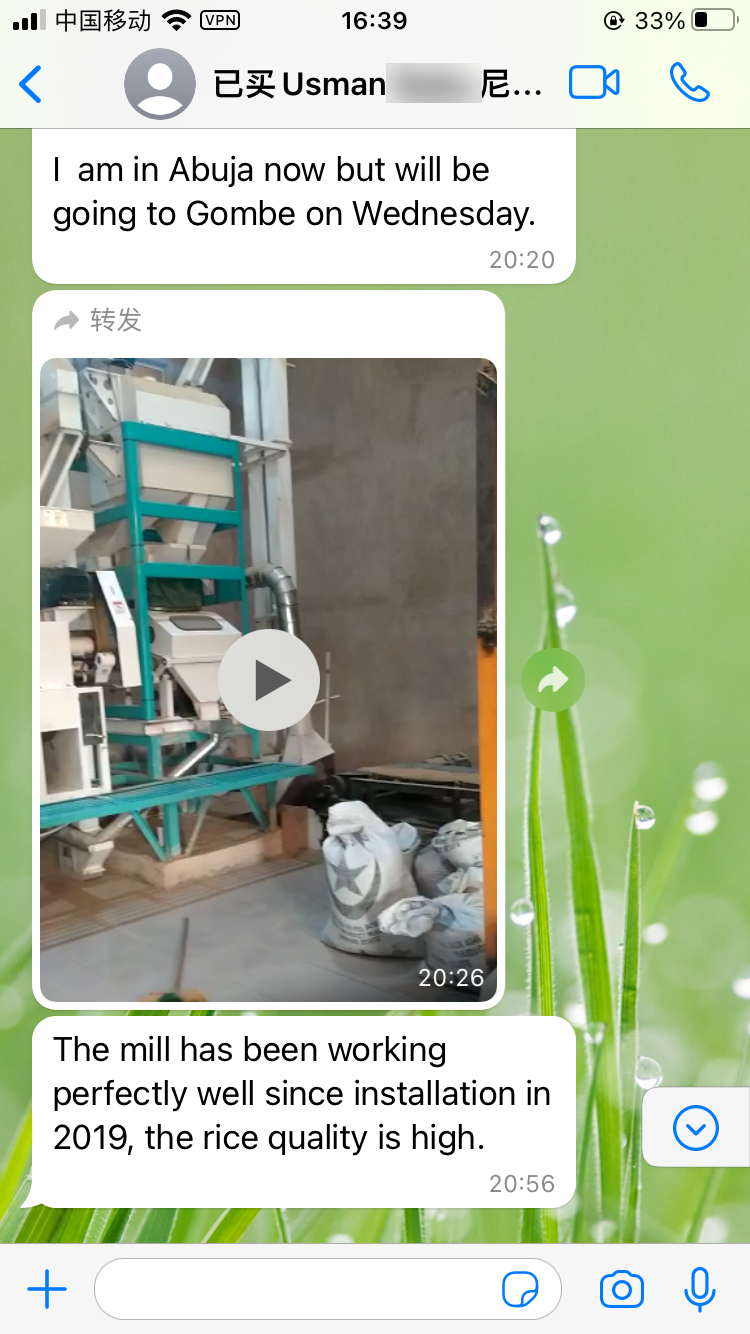 ---
Customer satisfaction is our unremitting goal and the driving force for our progress.
Thank you all customers for your support and product feedback to our company,
We will continue to work hard to provide better products and services!