This range was developed for the premium rice milling industry. The output rice is clean and bright, the temperature is low, and the output performance is high, up to 30-40T/D.
ANON 30-40TPD Rice Milling Equipment Complete Rice Milling Plant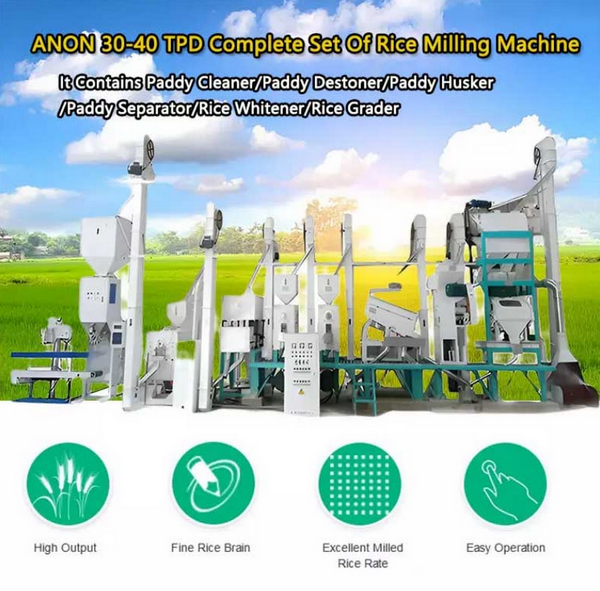 It includes several different types of models.
It can grind first-class standard rice, second-class standard rice, and extra-clean rice.
This series of equipment has compact structure, stable process performance, reliable and durable,
Easy installation, low energy consumption, convenient operation and maintenance.
Perfect small kit for current rice milling equipment.
Specification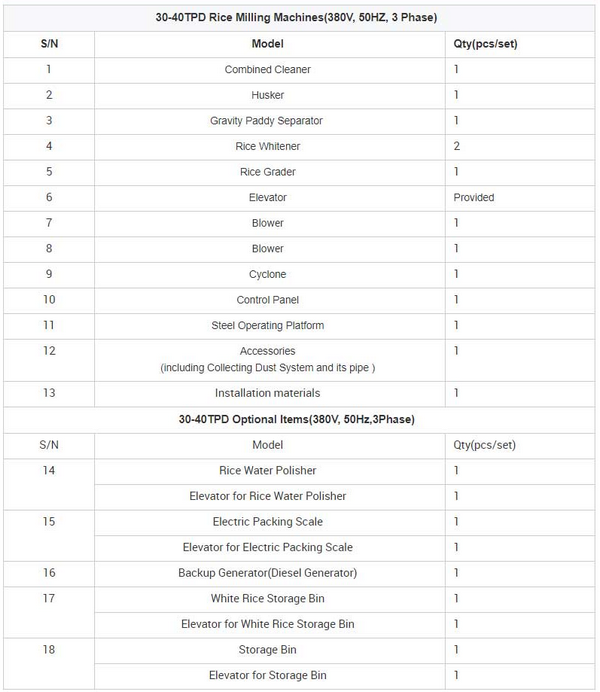 The working principle of the 30-40 TPD complete rice mill combination is through a series of devices and mechanisms,
Complete the cleaning, hulling, crushing, separating, grinding, sieving, packaging and storage of rice.
ANON Our Services