Thanks to our respected customers for their support and trust in our company's agricultural equipment products!
We have been committed to providing farmers with high-quality and efficient agricultural equipment to help them improve the yield and quality of crops.
In cooperating with customers all over the world, we have received valuable feedback and praise from many users. The following are specific feedbacks from two customers in Tanzania and Kazakhstan.
Tanzania customer feedback: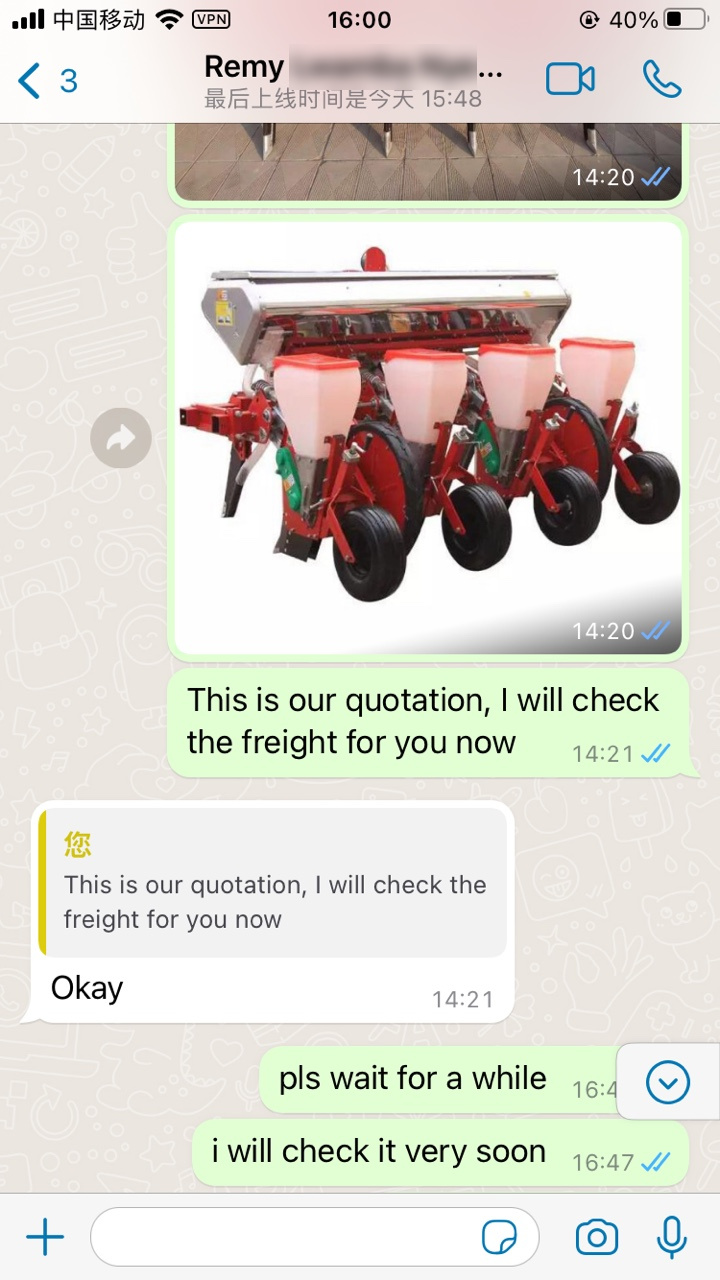 Mr. Remy is one of the loyal customers of our company.
He inquired about buying a pneumatic seeder, and after a detailed product consultation with our company staff,
Inquired about the technical parameters, usage methods and actual effects of the pneumatic seeder.
Our staff also introduced the configuration and performance of the product to Mr. Remy in detail,
And provided pictures, videos and other materials of the equipment.
The feedback after using the device was very good, he gave a "very good" evaluation:
"Your air seeders save time and effort, increase the efficiency of my farm, and are easy to operate.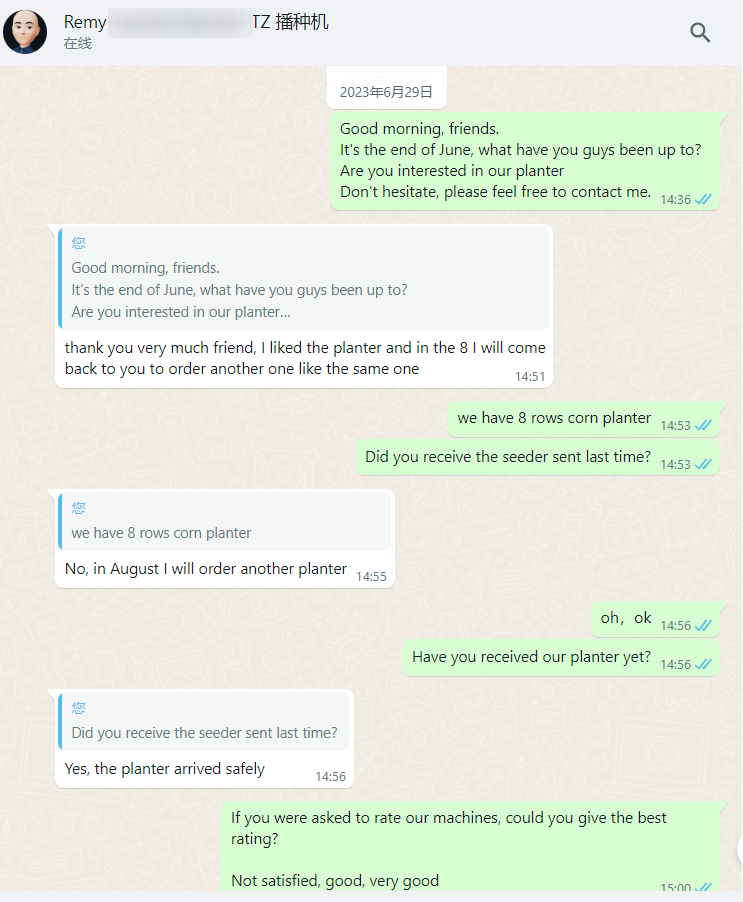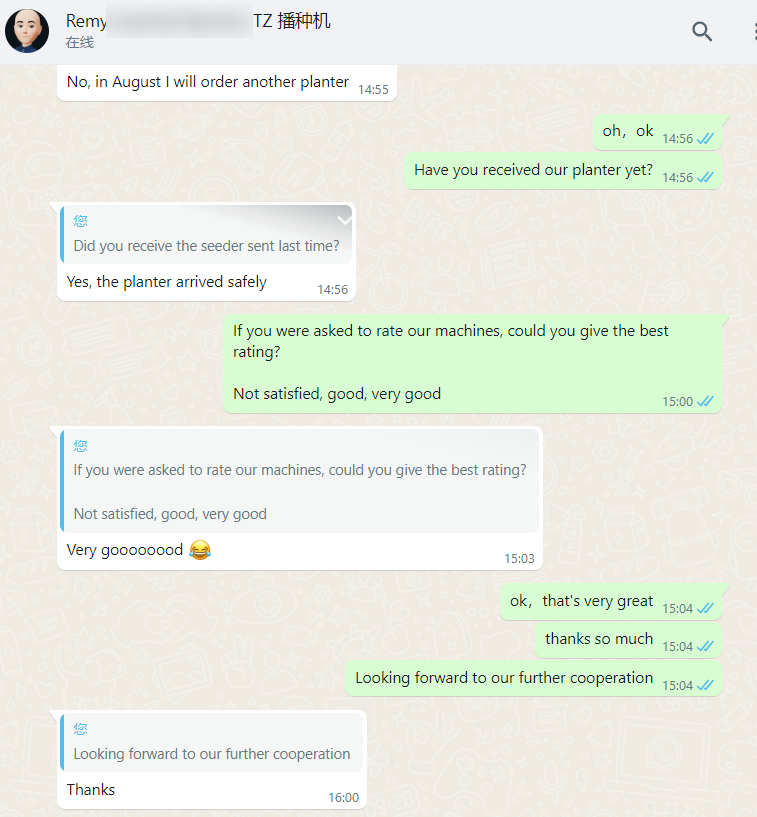 ---
Kazakhstan customer feedback:
Another customer from Kazakhstan, Mr. Gleb,
also learned about our products through online consultation, and took the initiative to contact us through WhatsApp.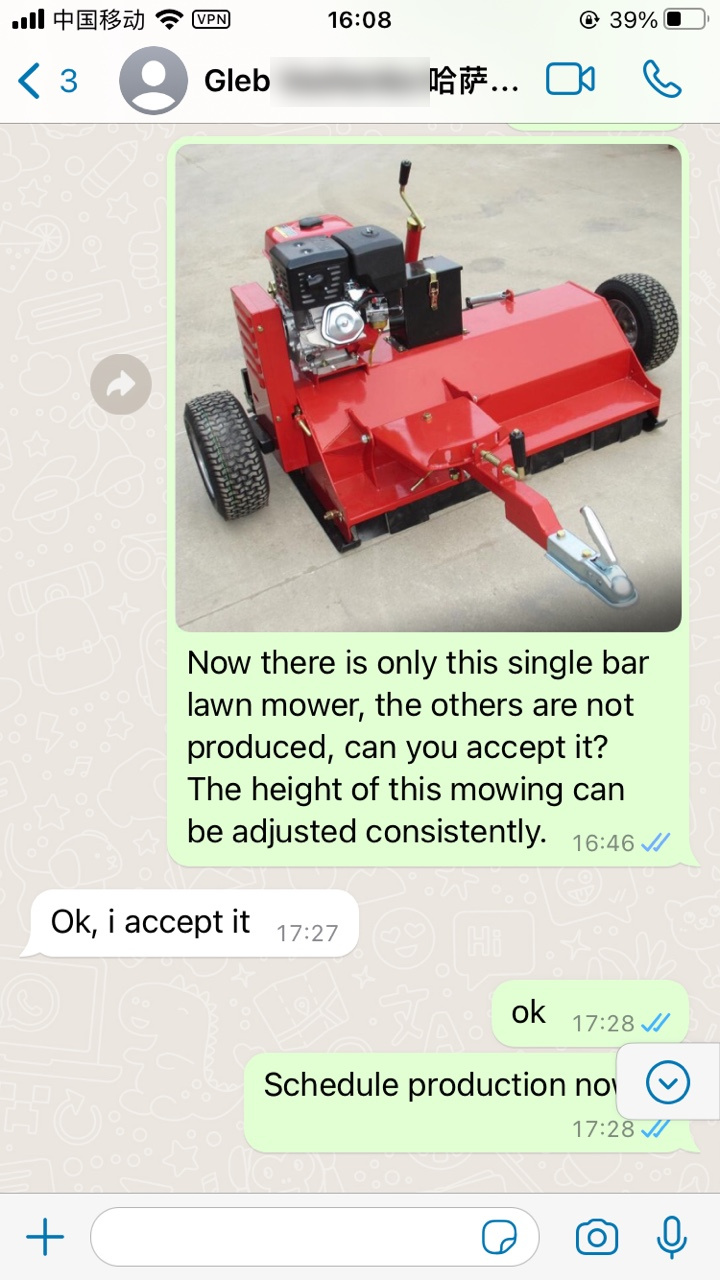 Mr. Gleb was very interested in the pneumatic seeder,
and asked about the range of applicable crops, the durability of the machine and the ease of maintenance.
Our staff also patiently communicated with them fully to ensure that they have no doubts when purchasing.
After Mr. Gleb's comprehensive evaluation of our product, he is very satisfied with its performance and quality.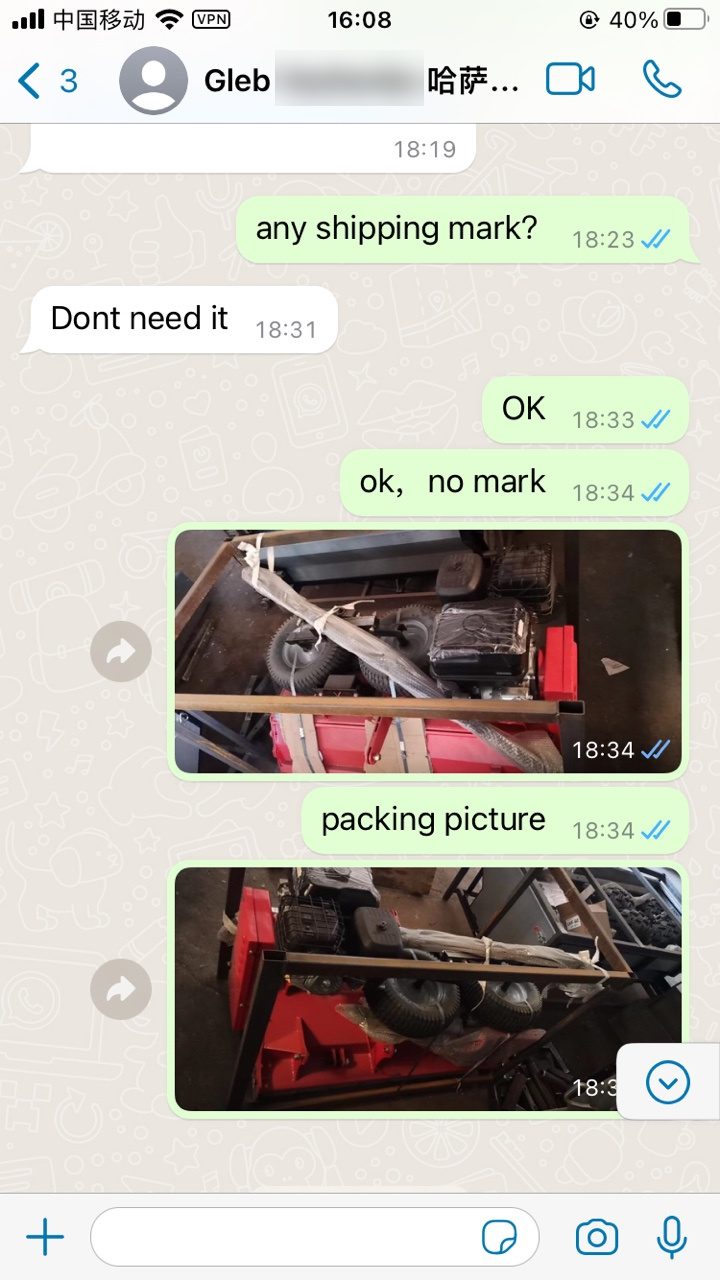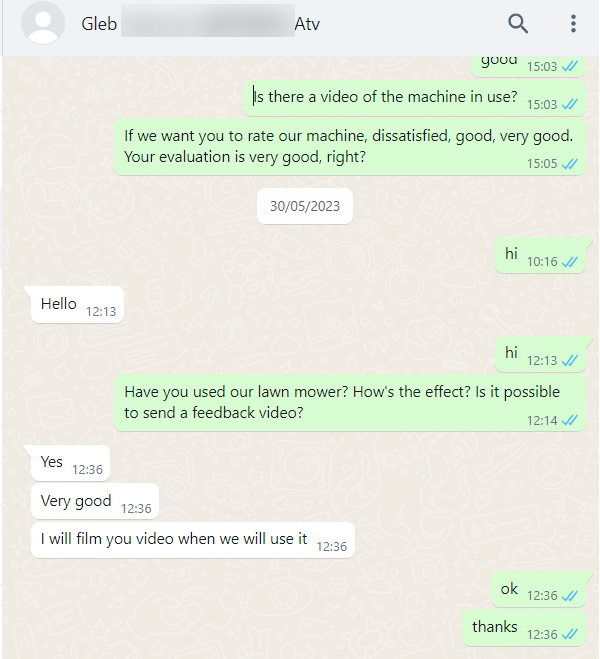 The above is the feedback from two customers in Tanzania and Kazakhstan.
Their positive comments are a great encouragement and motivation for us.
We will continue to work hard to continuously improve product quality and service levels,
To meet the needs of our customers.
Thank you for your support and cooperation!