Recently, we have received product feedback from customers in Malaysia and Peru.
Malaysia customer feedback:

First of all, Malaysian customers inquired about disc plow products on our platform.
After learning that he wanted to use it on his own farmland, our staff introduced the product parameters, usage methods and actual effects to him in detail.
After receiving the goods, Mr. Li highly recognized our products. He reported that the effect of use is very good, so he gave a 5-star praise.
We are very happy to provide him with satisfactory products, and thank him for his recognition and affirmation of us.
---
Peruvian customer product feedback: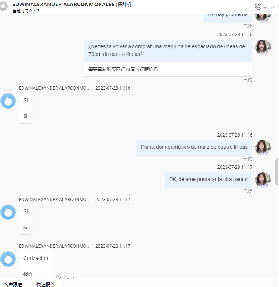 In addition, Peruvian customers are very interested in our four-row pneumatic corn planter,
After watching the detailed information and video introduction on our official website platform, I decided to buy it.
After using the four-row pneumatic corn seeder, it is very easy to operate and the seeding efficiency is very high.
Said "very good product, I will come to your company to buy other planting equipment in the future".
---
We greatly appreciate the feedback from users from Malaysia and Peru on our agricultural equipment products.
We will continue to strive to provide high-quality agricultural equipment products and provide users with a satisfactory experience.
If you have any questions or needs, please feel free to contact us, we will serve you wholeheartedly.