The peanut combined harvester has the advantages of high efficiency, high efficiency, high fruit picking rate, low loss rate and high cleaning rate.
ANON Tracked Peanut Combine Harvester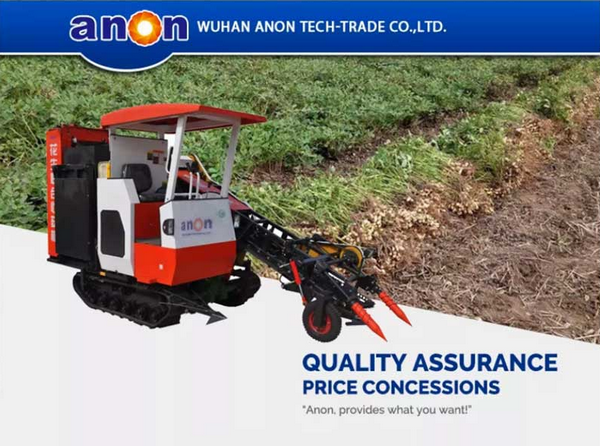 The machine integrates all peanut harvesting functions, such as lifting up the seedlings, digging the peanut soil.
pulling the seedlings, clamping and conveying, shaking the soil, picking peanuts, swivel screening, fan cleaning, rollerchain cleaning, and collection.
The process is smooth, the operation efficiency is high,and the ground leakage ofpeanuts ie less.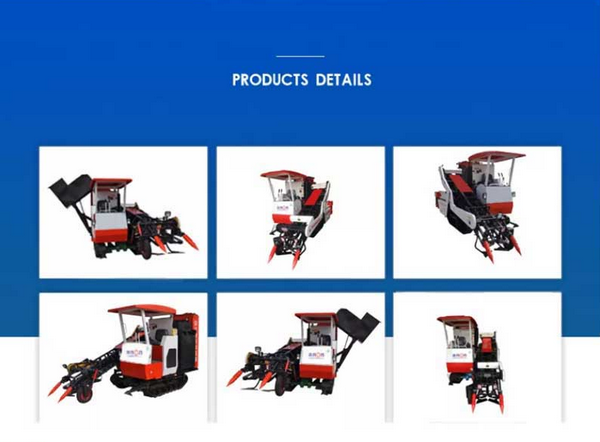 ANON 2 row peanut combine harvester
working principle
Cutting table for cutting peanut plants.
A thresher separates the peanut pods from the plant.
The cleaning machine removes the impurities in the peanut pods.
The conveyor transports the peanut pods to the transport vehicle.
Specification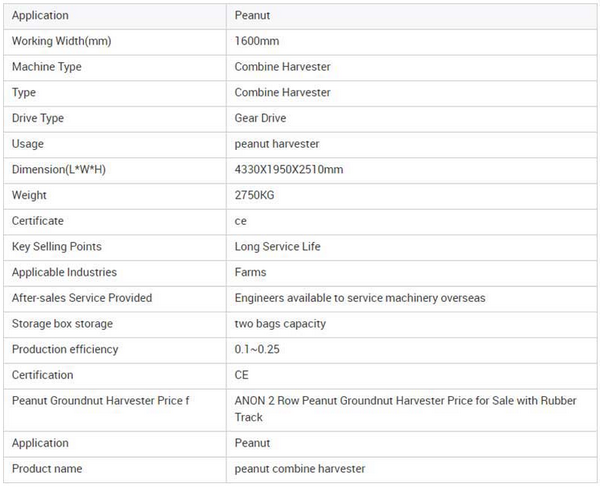 ANON Our Services