Gasoline walking lawn mowers are flexible and low-cost lawn mowing equipment suitable for various terrains.
ANON Mini Gasoline Lawn Mower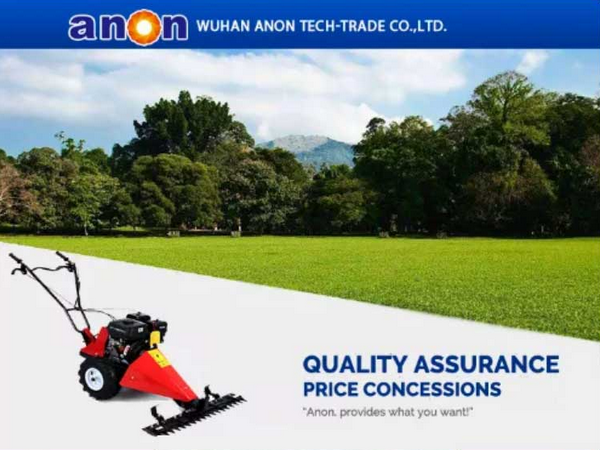 6.5HP gasoline power self propelled walking type sickle bar mowers grass cutter machine mainly used for high hill,
paddyfield,vegetabale farm,green house and orchard.
According to different cutting width, there are three models for your reference: AN-80, AN-90, and AN-120.
This product is suitable for rotary farming of dry lands, paddy fields, vegetable fields, greenhouses and orchards in mountainous and hilly areas.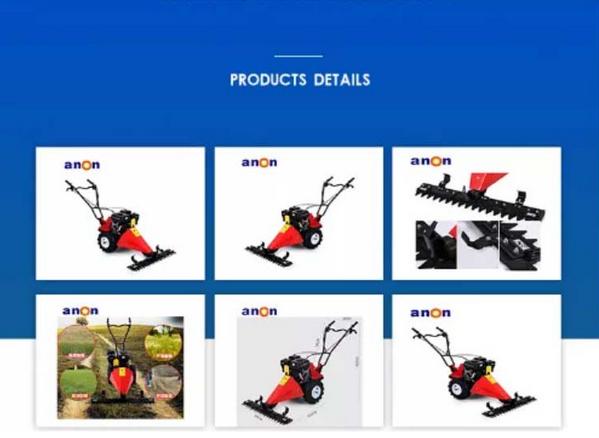 1.It is suitable for flat grassland in agricultural and pastoral areas and grassland in mountainous and hilly areas.
2.The engine is divided into four – stroke air – cooled gasoline engine and is started by rebound – type starter.
Smooth transmission, no energy loss.
3.Three kinds of cutters are available for customers to choose for high harvesting efficiency.
4.Powerful, shrub rattan once cut off and not winding machine.4.Machine cutting grass width, horizontal scissors type cutting grass, high efficiency.
walking lawn mowers Specification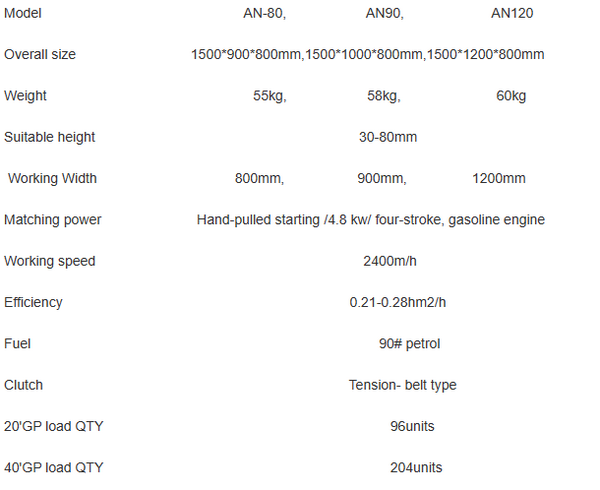 ANON Our Services