Rice, grain, wheat self-propelled grain combine harvester
Harvesting, threshing, separating and unloading of wheat and other crops can be completed in one operation.
ANON Grain and Rice Cutter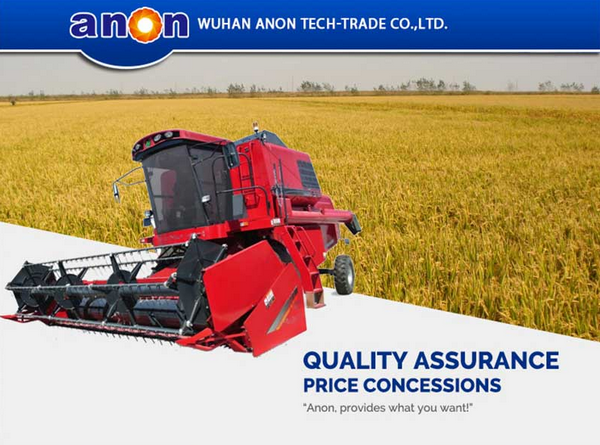 The self-propelled grain combine harvester adopts the world's advanced cut-off threshing roller and key draft separation technology.
The mechanized operation of crops has many advantages such as multi-purpose, high cost performance, strong adaptability, high efficiency, and good harvest effect.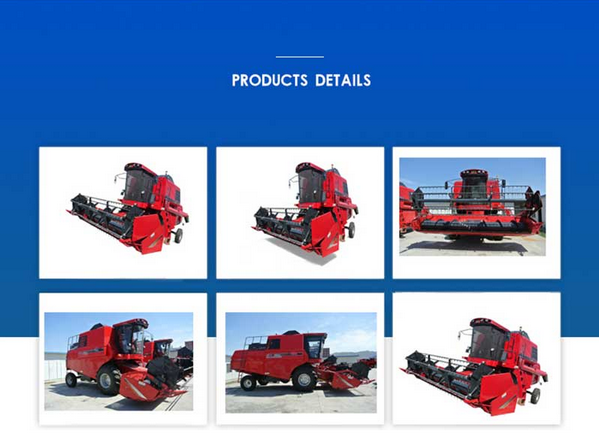 It has better threshing and separation performance, the broken crop stalks are smaller.
The cleaning area is large and the cleaning effect is good.
The speed regulation of the drum adopts a stepless speed change structure.
and the speed regulation range is large, which can meet the harvesting requirements of various crops.
Specification

Equipment advantage
And increase the rear view system to provide a strong guarantee for the driver's safe driving.
The bridge adopts a reinforced bridge, which can be quickly linked with the cutting platform. The operation is simple and reliable.
Easy to replace, no need to refit twice, multi-purpose, cost-effective, and adaptable.
ANON Our Services