Dear users:
Thank you for your support and trust in our company's agricultural equipment products.
After you use our company's agricultural equipment products, we have received many positive user feedbacks,
These feedbacks are not only an affirmation of our efforts, but also an acknowledgment of important breakthroughs in the field of agricultural equipment.
Korean customer feedback: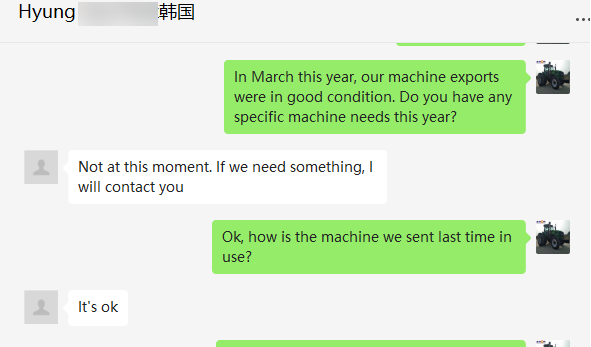 First of all, Mr. Hyung, a Korean customer, consulted our company's seedling raising machine products in detail through the WhatsApp platform.
Understand the configuration parameters, usage and actual effect of the machine.
After a period of use, Mr. Li gave positive feedback:
Your company's seedling raising machine works well, especially improving the survival rate of rice seedlings.
It is also very convenient to operate and debug, which is very effective equipment in my rice seedling raising process.
---
Turkmenistan customer feedback:
In addition, a customer from Turkmenistan, after learning about the efficacy of the product in detail,
Ordered our 8 row rice transplanter. The feedback after long-term use is very good,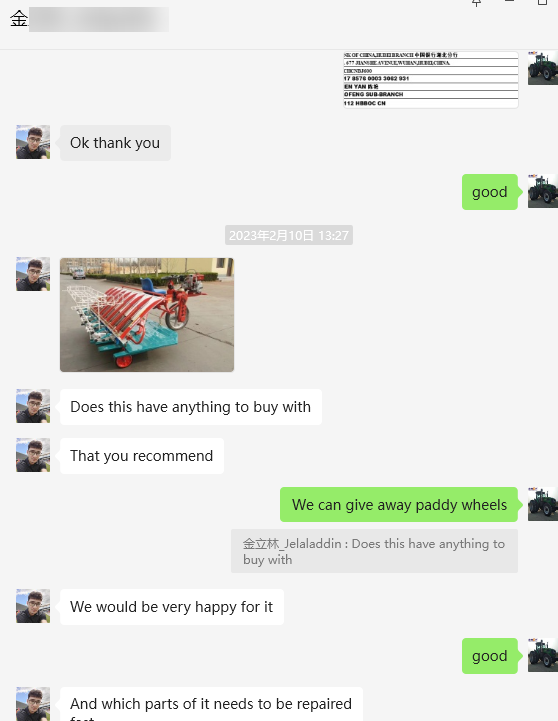 He gave a "very good" evaluation and said that he would recommend our products to his friends in the future.
This fully reflects the high recognition of customers for the quality of our products and services.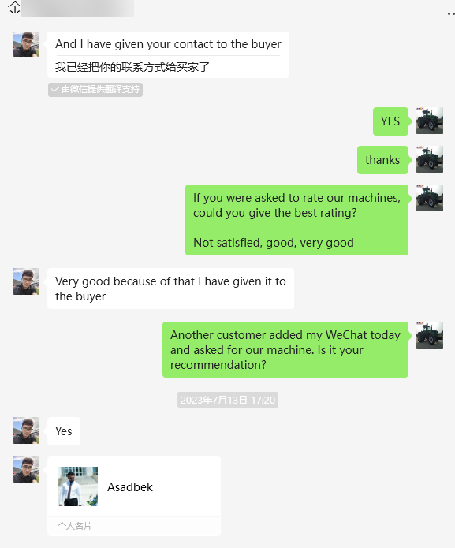 Here, we sincerely thank every user who chooses to use our company's agricultural equipment products.
Your support and feedback is our motivation to keep moving forward and improving ourselves,
We will continue to devote ourselves to providing you with better products and services.