ANON wheat cutting machine, self-propelled grain harvester, completes cutting, transporting, threshing, separating, cleaning and collecting grain at one time.
ANON Full Feed Wheat Combine Harvester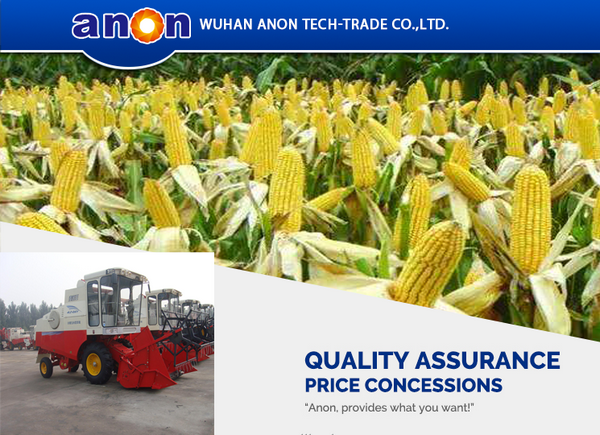 Description of ANON wheat cutting machine india price wheat machine
1.Self-propelled machine,complete cutting, transport, threshing, separating, cleaning and collect grains at one time.
2.Using special reel, cutter bar hydraulic control lifting, good suitability for crop height.
3.Adopt famous brand motor with great power,provide enough power and greater performance.
4.Optimized bridge, the driver can get more exact position of crops and feed will be more equally.
5.Capacious grain tank and oil tank, high efficiency and save time.
6.Equipped with reversing radar, improve the driving safety.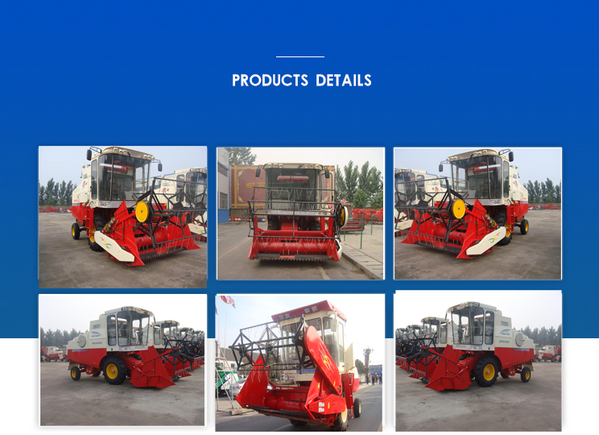 Working principle of wheat combine harvester
Cutting: The wheat cutting machine cuts off the mature ears of wheat by blade or cutting device.
Threshing: The cut wheat ears enter the threshing device, and the wheat grains are separated from the impurities of flowers and plants by friction and collision.
Cleaning: The threshed wheat grains will go through the cleaning device to remove residues such as impurities and straw.
Transportation: Finally, the clean wheat kernels are loaded into containers for subsequent transportation, storage or processing.
Specification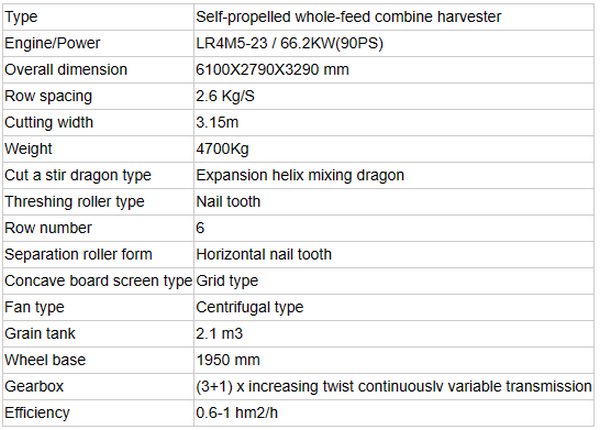 ANON Our Services