This is a walk behind walking planter, 4 row rice transplanter with high output and powerful engine to ensure efficient transplanting walking system.
ANON Mini Rice Planter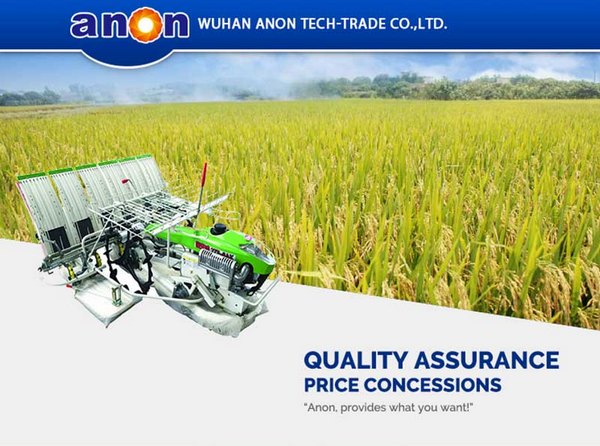 Walking system to ensure easy maneuvering even in harsh paddy field conditions;
beautiful and reliable transplantation;
Simple and comfortable operation;
Simple and convenient maintenance;
Comfortable to ride and handle.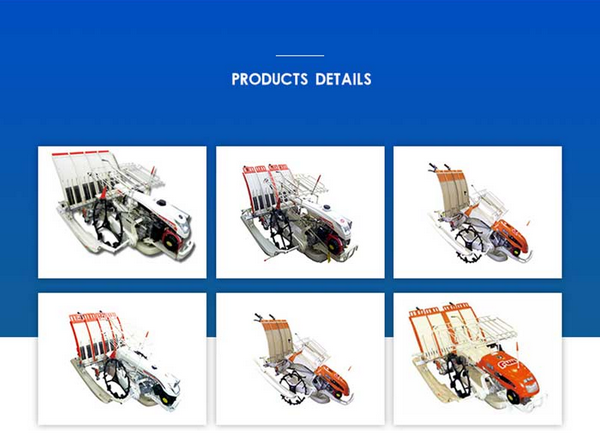 The working principle of walking rice transplanter
A farmer puts rice seeds into a seeding box.
The farmer starts the engine and the walking rice transplanter starts to run.
The seeds in the seed box are transferred to the rice transplanter.
The rice transplanter inserts the seeds evenly into the paddy field.
The walking rice transplanter completes the rice transplanting operation.
Specification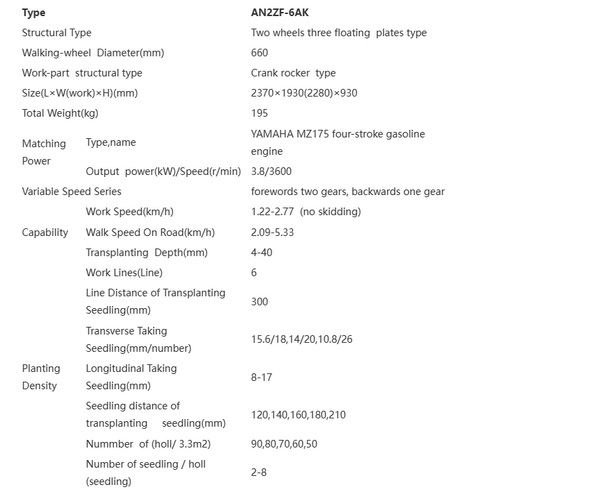 ANON Our Services