The blade of the walking tractor disc mower is fixed on the suspended disc. When the tractor is running, the power of the tractor is transmitted to the disc through the transmission, so that the disc and the blade rotate at a high speed.
ANON Disc Walk Tractor Disc Mower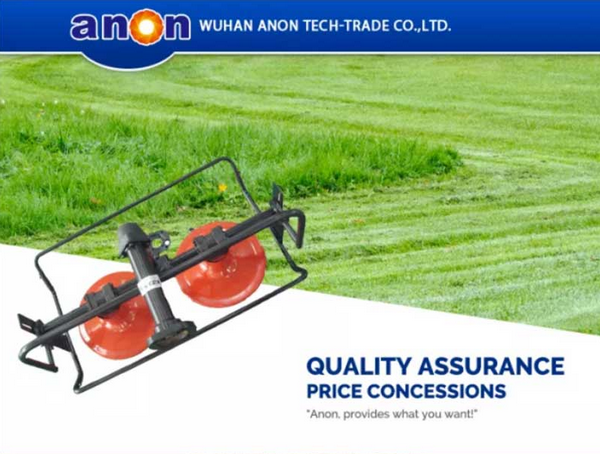 Features of Disc Mower:
1.Usually be mounted on the front of walking tractor or tractor or power tiller and Mini tractor; It can be with hydraulicequipment;
2.Small and smart,very useful can cost efficient;
3. Function:for cutting Clover and bulrush and grass. Application: Weeding in orchard,Forage Harvesting and mowing the lawn;
4.Working Efficiency: 3~4 mu per hour; 5.One is gear driven,the other is belt driven.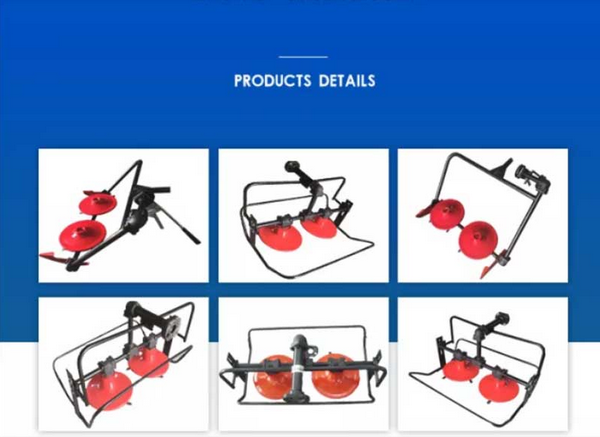 Advantages
The walking tractor disc mower can adapt to different types of ground and lawn conditions, and has strong adaptability.
By being coupled to and powered by a tractor, the maneuvering is relatively simple, just moving.
The rotating blade is used to mow grass on the ground, the cutting effect is smoother and cleaner, and the mowing quality is higher.
Specification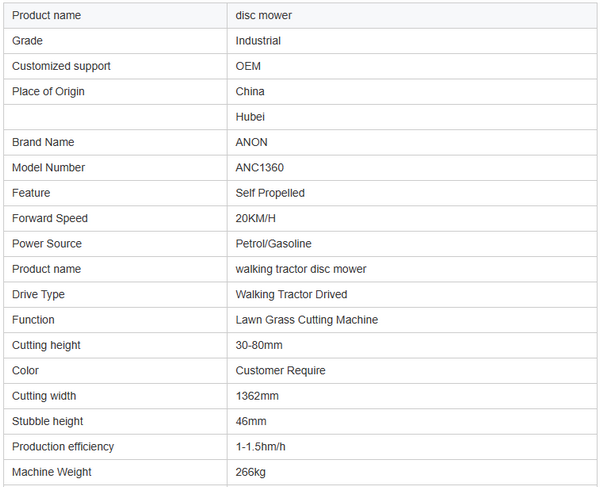 ANON Our Services