When the disc ridger is working, the disc rotates to push the soil to the sides to form a flat furrow.
ANON Agricultural Tractor Disc Mounted Ditcher
ANON disc plough disc plough need to mount with tractor to work,during operation,the discs by its rotating to turn the soil,particularly,it is suitable for operation on the field with grasses,straw and stems of crops or plants,big soil resistance and with many stones and brickbat,etc.in the field.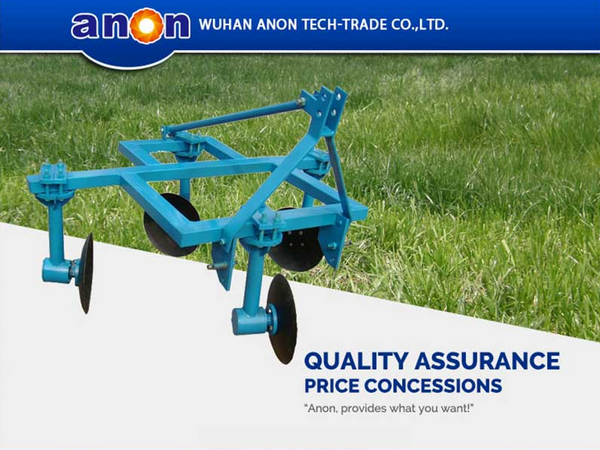 1.ANON 2 disc plough rotary-driven disc plough mounted with tractor;
2.it is suitable for high yield of green fields and rice, stubble field;
3.It is good at cutting the grasses ;
4.good quality during operation;
5.It is easy to adjust.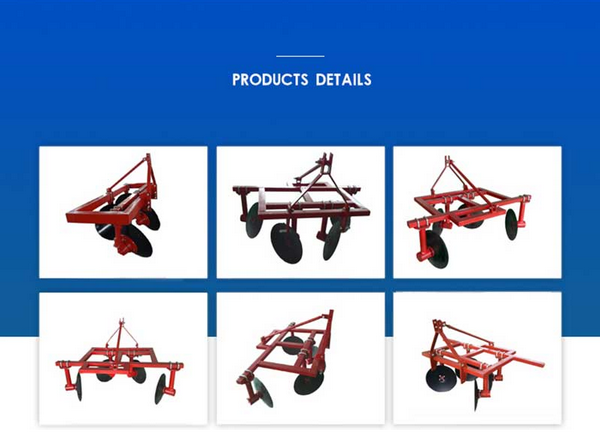 The use of disc ridgers can quickly and evenly form ridges;
Provide convenience for subsequent operations such as planting, irrigation and drainage.
It can loosen the soil, increase aeration and water retention, and help the root growth and development of plants.
Improve soil quality and provide good conditions for crop growth.
Specification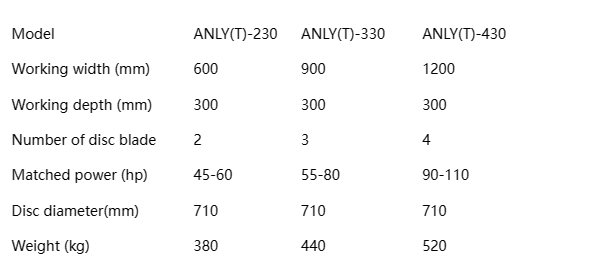 ANON Our Services