The straw baler can be widely used in rice straw, wheat straw, cotton straw, corn straw and peanut vine, bean straw, etc.
ANON mini hay straw baler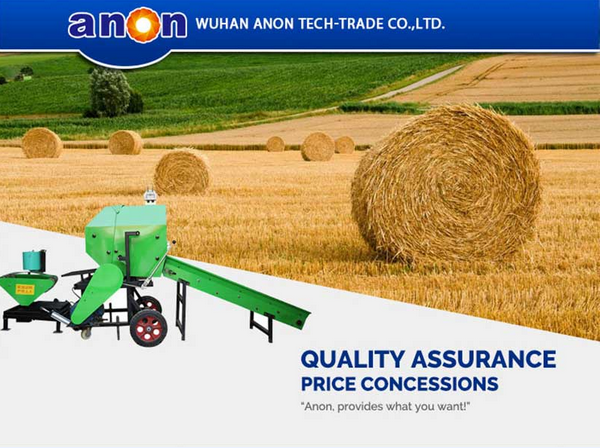 ANON Baler, Hydraulic Wheat Hay/Straw Baler
Durable automatic round corn silage packing machine.
suitable for fresh silage straw (raw material moisture content 55%-75%).
The baler has features such as high efficiency, adjustable packing density, durability and stability.
It can meet the needs of farmers in terms of crop waste disposal and feed supply.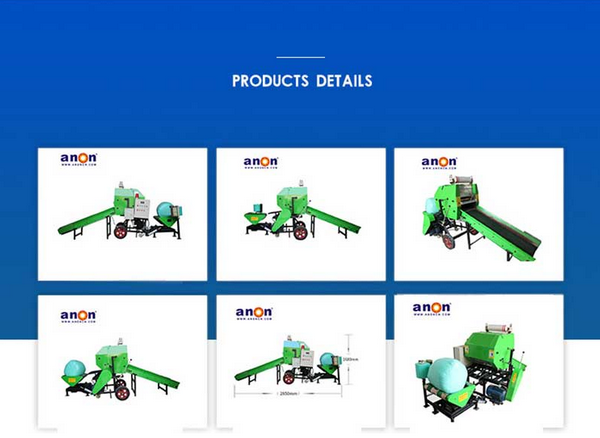 Hay straw baler can pack loose hay, straw and other crop waste into compact square or cylinder.
Baled hay and straw can be used as animal feed.
It can maintain soil moisture, reduce soil erosion, and improve soil structure and quality.
Specification

ANON Our Services