The garlic combine harvester can dig garlic, remove soil, transport, cut stems and collect at the same time.
ANON mini garlic harvester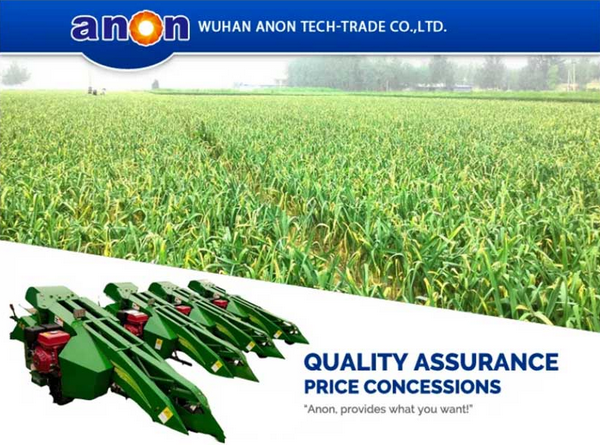 Structural features:
1.The product is equipped with gasoline power, hand-held operation, reasonable design of the whole machine, compact and novel structure;
2.The clamping chain conveying mechanism is adopted, and the work is stable;
3.The double-layer adjustable disc knife cuts the root and the garlic has a low rate of injury;
4.Te garlic collection box is a fixed-distance garlic head device, which is convenient to pick up and has high operating efficiency.
5.This machine is simple to operate, easy to use and maintain,
and has a smaller structure and lower cost than traditional garlic harvesters.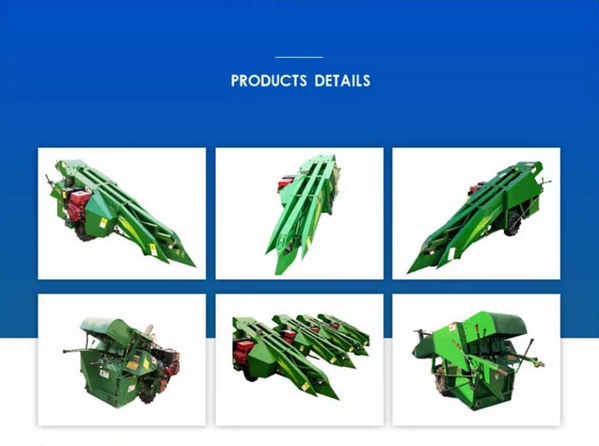 Advantages of self-propelled garlic harvester
High efficiency, can save a lot of labor costs.
The operation quality is good, which can reduce the loss of garlic heads.
Simple operation and easy maintenance.
Specification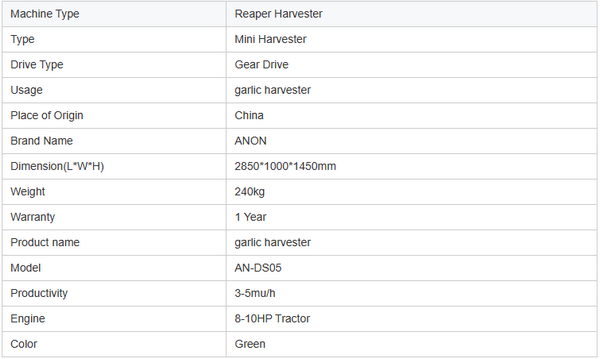 ANON Our Services