Rice field transplanter has simple design and structure, reasonable price, satisfactory efficiency and convenient maintenance. According to the line number, there are 6 lines, 8 lines, and 10 lines.
ANON Riding-type Rice Transplanter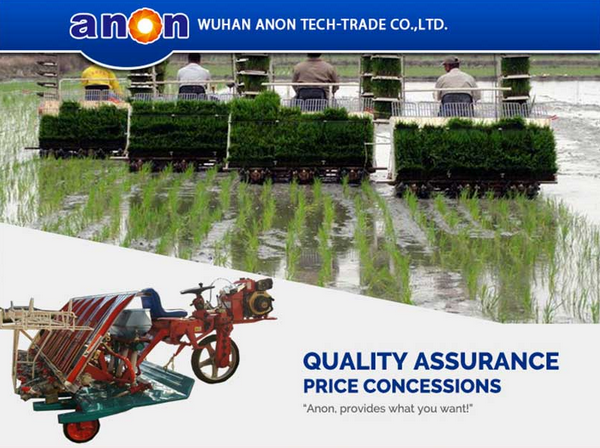 Description of ANON new arrival high effiency rice transplanter machine price
According to the row to row distance, there are two range of rice transplanter 300 mm and 238 mm type.
According to row numbers,there are 6 row, 8 row,10 row type.
Based on that, rice transplanter evolved into 6300, 8300, 8238 and 10238, four big range of rice transplanter.
In 2008, our company has developed hydraulic over ride system which in used with rice transplanter,
in order to ease the work strength of the rice transplanter driver.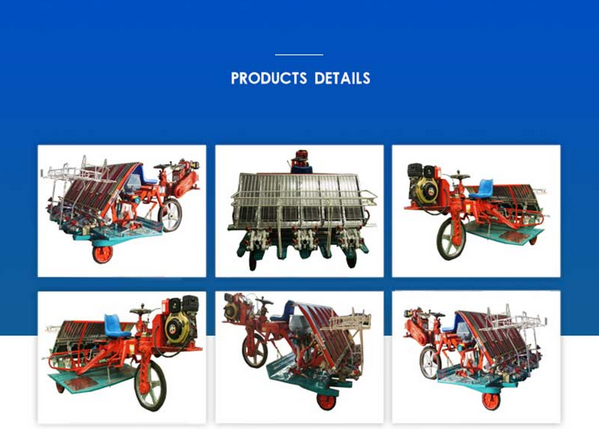 More importantly, this technology has been widely used in the transplanter product.
We have been keeping innovation of rice transplanter every year , in order to make our product having stable working performances,
high efficiency, low consumption and best quality among rice paddy transplanter industry.
Specification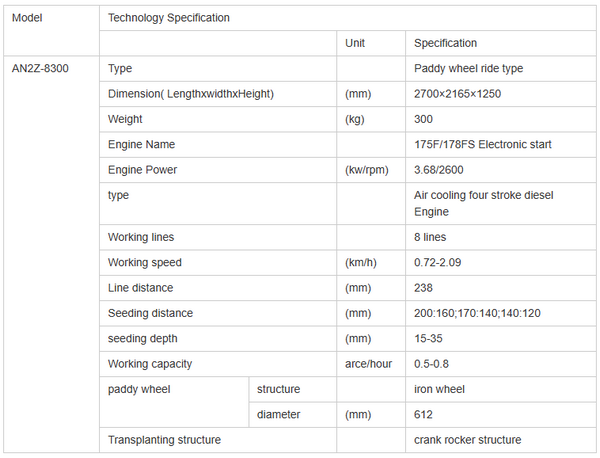 Generally speaking, the riding rice transplanter is an efficient, precise and labor-saving agricultural machinery and equipment.
Compared with the traditional manual rice transplanting, it can significantly improve work efficiency and save human resources.
ANON Our Services