The advantage function of rice transplanter is to improve operation efficiency, reduce cost and improve planting quality.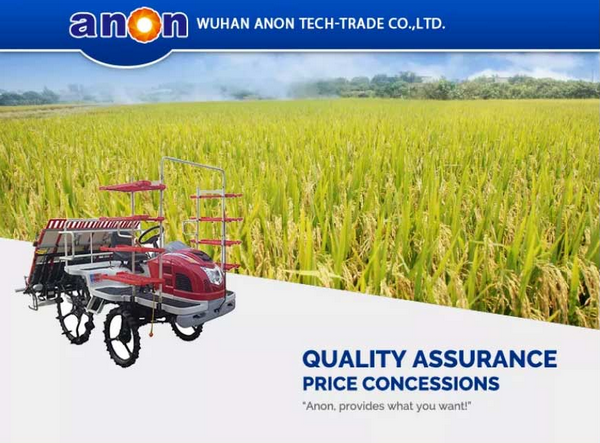 1.Equiped with high torque and big horse power engine and 20L fuel tank.
2.Whole frame of the chassis, support of deep mud.
3.Transplanting balance system ensures transplanting depth to be at the same level even if on the slopy paddy fled.
4.Uses the long belt to ensure the stable, correct and reliable seedling delivery.
5.The brand new designed transplanting organization is similar to manual transplanting track, the transplanting isunharmful and beautiful.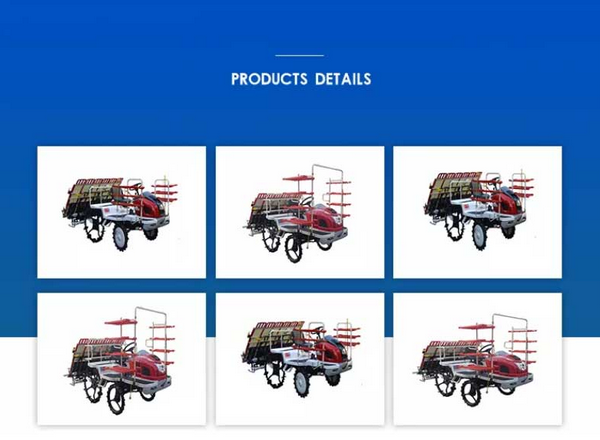 Working characteristics of riding rice transplanter
The operation is relatively simple, and farmers can quickly start transplanting rice by mastering basic driving skills.
Suitable for complex or narrow field plots.
It is able to steer freely in tight spaces and can adapt to different soil conditions and terrains.
The operator can complete the rice transplanting operation while driving, which greatly improves the operation efficiency.
Specification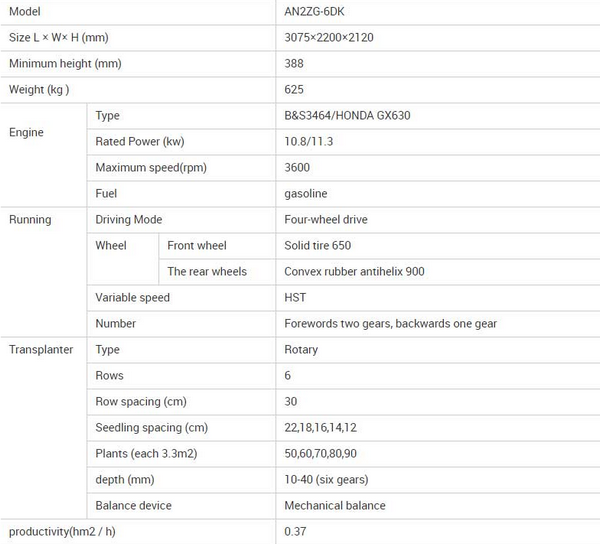 ANON Our Services