The rice field weeder can efficiently remove weeds in rice fields, reduce the competition of weeds for rice growth, and increase rice yield.
ANON mini paddy field rice weeder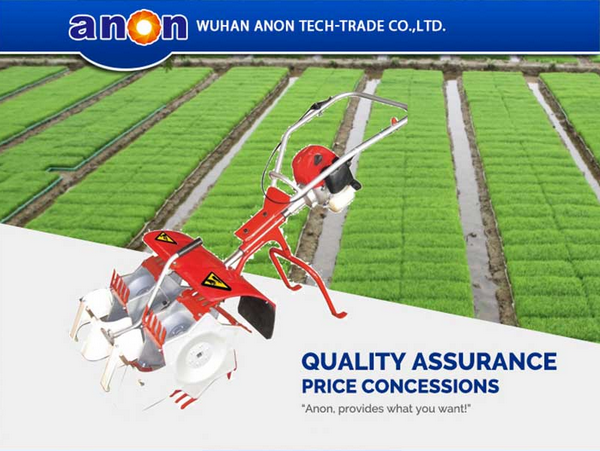 1.The machine is mainly used in water for weeding rice and for puddling the soil before transplanting rice.
2.Perfect replace the weedicide,which avoid the environment pollution caused by chemicals use.
3.The professional rotary weeders design could loosen soil avoid soil hardening.
4.It is an essential farm tool for cultivating paddy rice, which has the advantages of small and light machine body,
easy to move ,economical and practical for farming.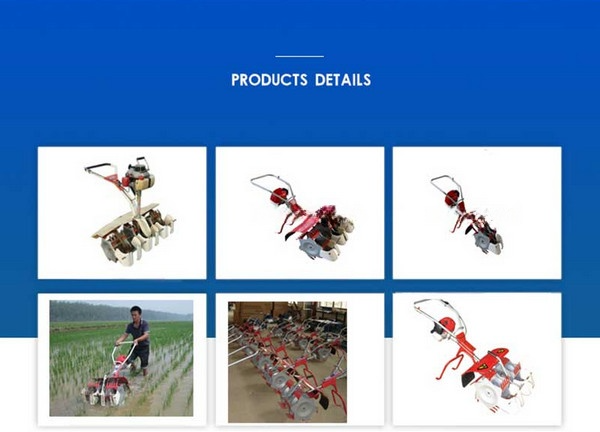 Working principle of rice field weeder
Rice weeders typically consist of one or more rotating blades or brushes mounted on a frame and driven by power provided by an engine.
Before operation, place the rice weeder in the irrigated rice field and start the engine.
The motor provides power, causing the blade or brush to start spinning.
Rotating blades or brushes cut or beat the weeds to achieve weed control.
Weeders typically have adjustable working depth and speed to accommodate varying soil conditions and weed growth.
Specification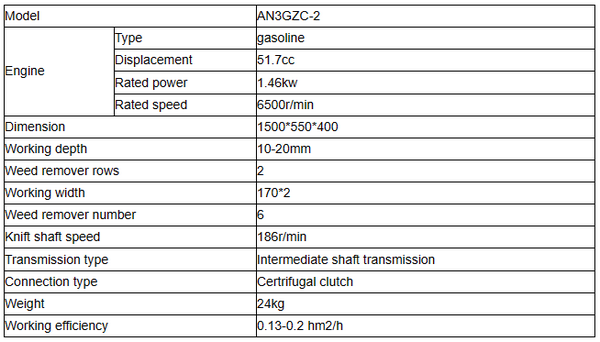 ANON Our Services