It integrates soil spreading, watering, seeding, and soil covering, and is easy to operate. It is suitable for sowing various rice such as conventional rice, rice, and super rice.
ANON Rice nursery seeder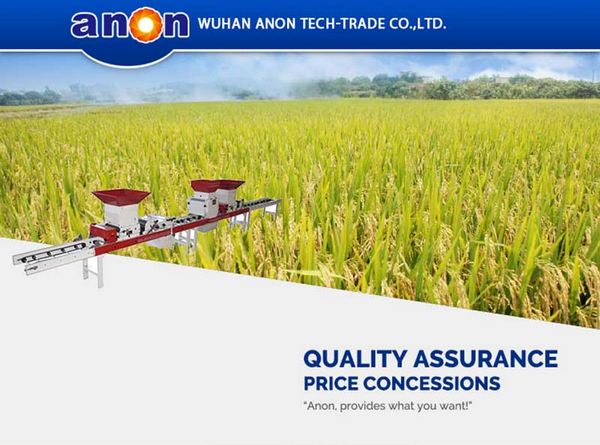 The rice nursery seeder can evenly sow rice seeds into the seedbed,
Avoid too dense or too sparse rice seeds.
The rice nursery seeder is easy to operate and does not require professional personnel to operate.
Save seeding time.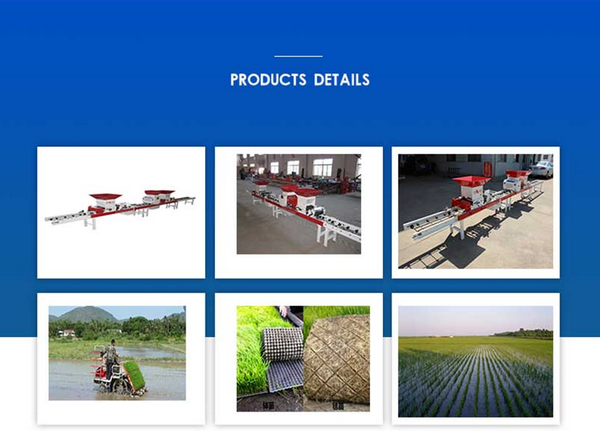 A rice nursery seeder is a machine used to sow rice seeds into seedbeds.
It consists of a container, a seeder and a drive unit.
The container is used to hold rice seeds, and the seeder is used to spread rice seeds evenly into the seedbed,
The driving device is used to drive the seeder.
Specification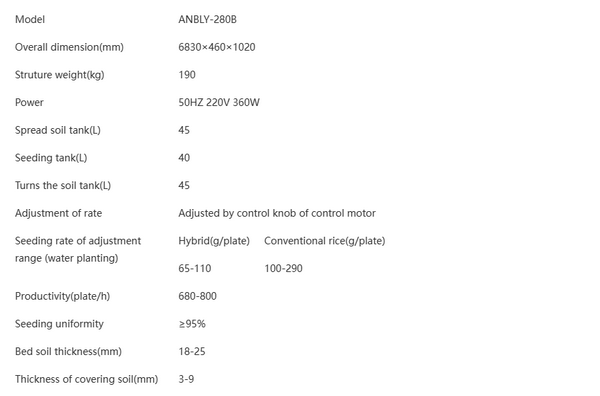 ANON Our Services