ANON household multi-purpose crop thresher is mainly used for threshing corn, soybean, wheat and other crops.
ANON multi purpose crop thresher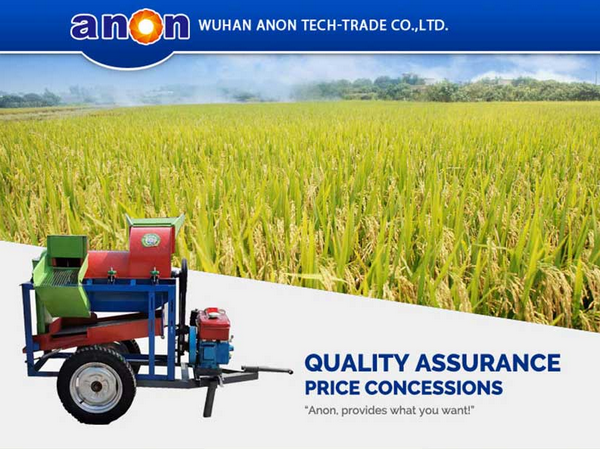 Purpose and scope of application
Simple structure, convenient operation, convenient maintenance and high efficiency.
Our products have the characteristics of high purification rate and low breakage rate, which can shorten the wheat harvesting period and save labor.
Widely used in rural areas, plains, middle mountainous areas, and hilly areas.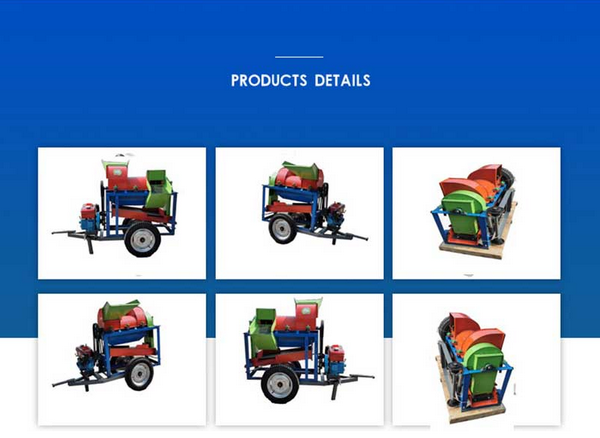 main structure
This machine is mainly composed of feeding platform, frame, concave screen, drum, cover plate, main fan, blower, engine, vibrating screen and traction guide rail.
In order to improve the cleanliness of the grain, the thresher is designed with a secondary cleaning fan. Bran and debris can exit the machine through the fan.
Specification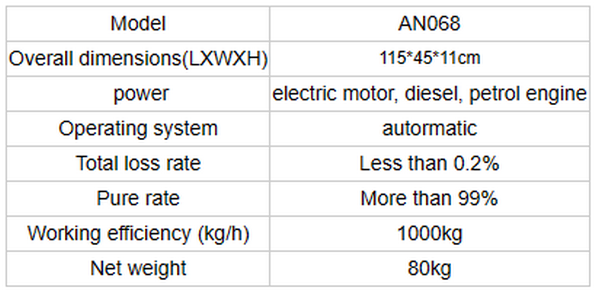 ANON Our Services