Rotary tillers use rotating blades for tillage, which can improve soil structure and increase soil fertility.
Especially suitable for dry land, hills, mountains, paddy fields, greenhouses, orchards, gardens, etc.
ANON mini garden rotary tillers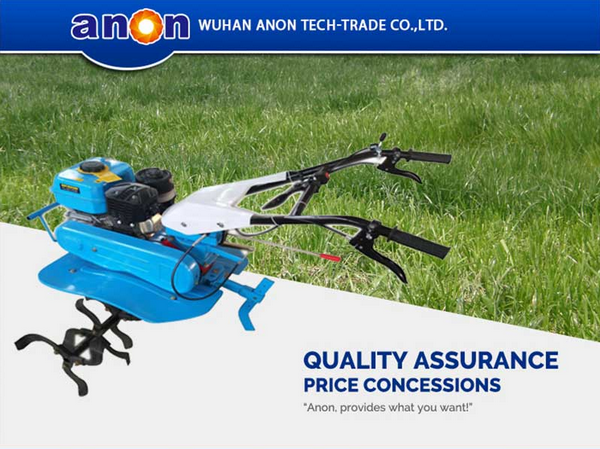 The mini power cultivator is suitable for various terrains and is a new type of small agricultural cultivator used by farmers.
These agricultural rotary tillers are compact, powerful, and most importantly inexpensive, an alternative to four-wheel tractors.
There are many types of power: diesel engine, gasoline engine/air-cooled diesel engine.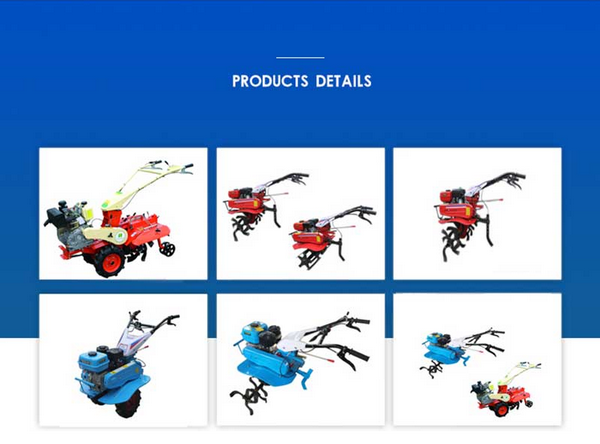 Features of Mini Rotary Tiller
Small and flexible: the mini rotary tiller is small in size, easy to operate and control, suitable for narrow spaces,
such as small farmlands, home vegetable gardens, etc.
Good farming effect: the rotating blade can loosen and break the soil, improve the soil structure,
and provide a better growing environment.
Versatility: The mini rotary tiller is not only suitable for tillage and soil preparation,
but also for weeding, deep loosening and other operations.
Improve efficiency: The mini rotary tiller has high working efficiency and can quickly cultivate a large area of land,
saving time and labor costs.
Specification

ANON Our Services