This is a 2-row mini manual transplanter that travels backwards. It can plant two rows and two rows with a row spacing of 250mm, which is very suitable for small farmers.
ANON Manual rice transplanter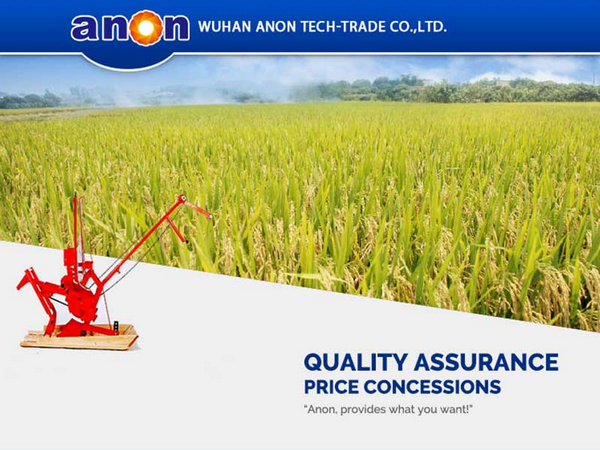 The 2-row manual rice transplanter needs to be operated manually.
It does not rely on energy sources such as electricity or fuel oil,
Instead, work is done with human push and control.
2 row manual rice transplanter is suitable for various types of soil and crops,
Such as rice, wheat, corn, etc.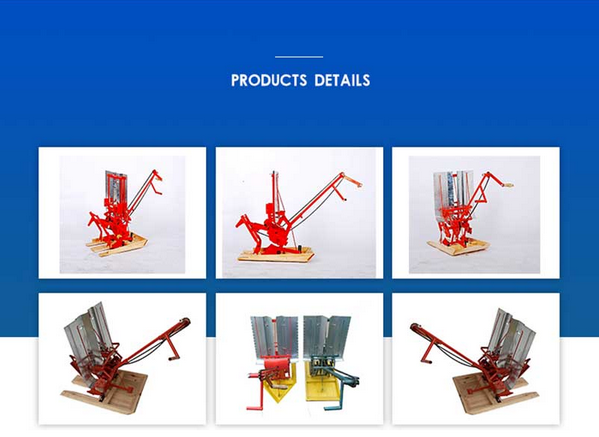 Specification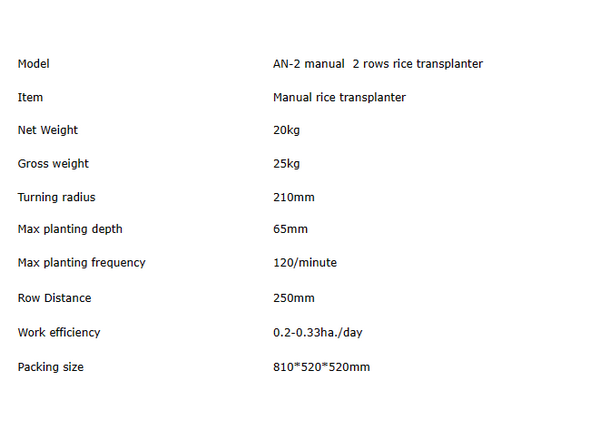 ANON Our Services