The 2-row crawler corn harvester is a professional agricultural equipment,
Mainly used for efficient harvesting of corn crops.
It adopts a double-row crawler design, which can harvest two rows of corn at the same time,
Improve harvesting efficiency.
ANON 2 Row Crawler mini corn harvester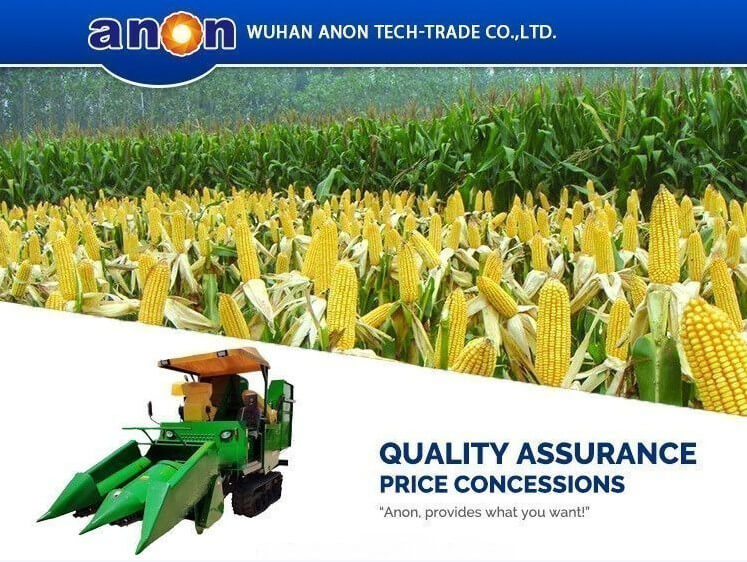 The structure is compact and reasonable, the process is smooth,
the passing radius is small, and the operation efficiency is high.
Save fuel consumption: adopt short stem-drawing rollers, picking rollers, optimized roller design, excellent performance;
hydraulic steering, flexible and labor-saving operation.
Four-wheel drive solves the problems of sticky land in low-lying corn fields,
slippery tires, and inability of two-wheel drive bridges to work.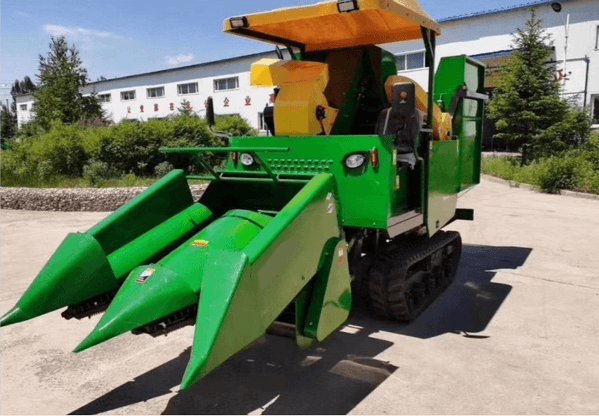 The 2-row crawler corn harvester greatly improves the harvesting efficiency of farmers,
Save time and labor cost.
The harvester is equipped with advanced cutting device, which can cut and clean corn stalks precisely,
Ensure harvest quality and yield.
The corn harvester completes the operation of ear picking, ear harvesting and straw returning of crop corn at one time.
ANON wheeled and crawler are available,
Tractor-mounted corn harvesters, soybean and corn combine harvesters.
Specification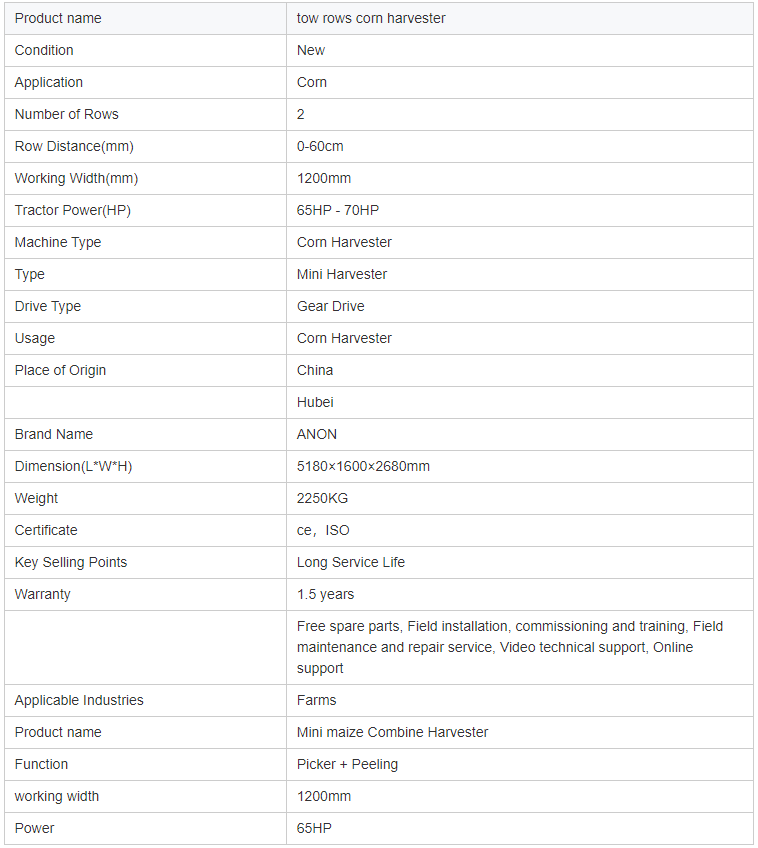 ANON Our Services