Tractor seeders can improve seeding efficiency, reduce seeding costs, and increase crop yields.
ANON small seed planters for tractors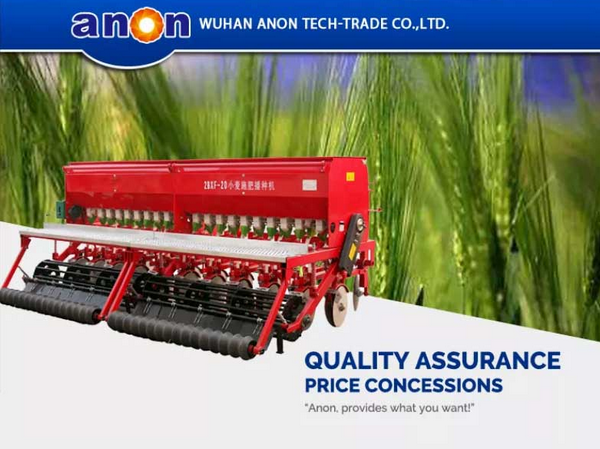 ANON wheat fertilization seeder mini wheat seeder 9/11/ rows disc wheat seeder.
The range is 3.2 meters,which is consistent with the wheat widthand is easy to combine.
Double row chain drive,compact structure, no chain.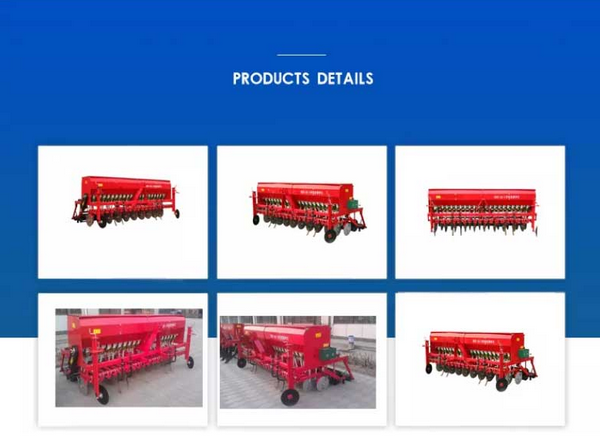 Tractor Seeder Features
Efficient: Tractor seeders can sow crops faster and more evenly than traditional seeding methods.
Low cost: The cost of the tractor seeder is lower than that of traditional seeding methods.
High precision: the tractor seeder can accurately sow crops and avoid wasting seeds
Specification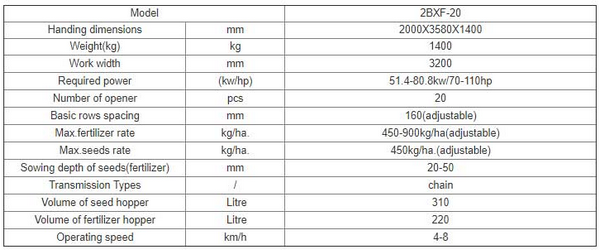 ANON Our Services