Tractor lawn mowers, finished lawn mowers with PTO, mower lawn tractors. Focusing on lawn maintenance in high-end places, it has functional advantages such as high efficiency, precision and beauty.
ANON Golf Course Mowers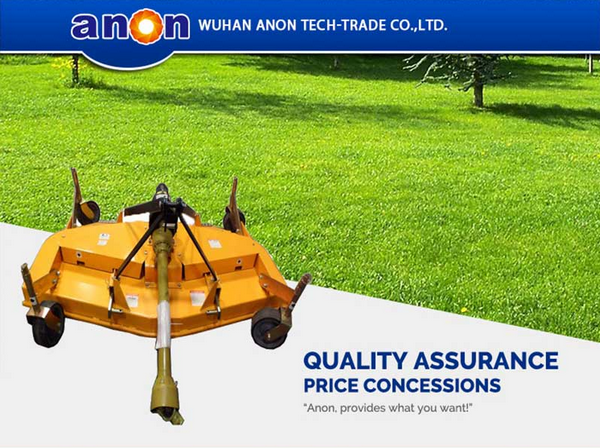 1.ANON lawn mowers sale can slash a variety of grasses,small trees and light scrub;
2.Built to last medium duty slasher with re-enforced frame;
3.3-belt driven blades;
4.with large range of cutting heights;
5.Quick coupler PTO driveline shaft included;
6.4 independent height-adjustable casters enable contouring on uneven surfaces to provide an even finish;
7.it is powered by tractor;
8.With CE certificate.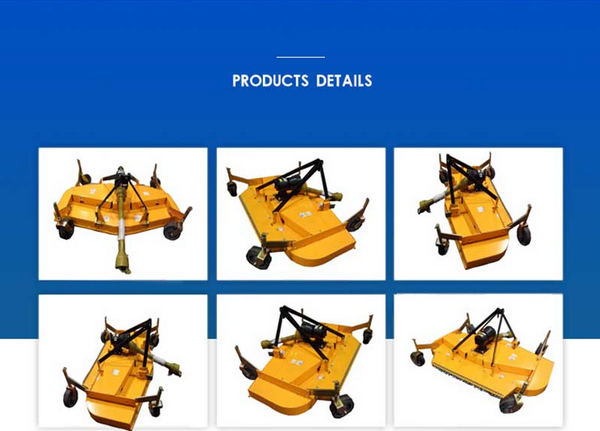 working principle
The tractor is used as a driving force source, and the power generated by the engine is provided to the lawn mower.
As the mowing blades rotate, they cut and trim the top lawn plants, keeping them neat and level.
Lawnmowers can also collect lawn cuttings and process them, for example by bagging or shredding.
Specification
ANON Tractor finishing mower, golf courses lawn mower finish mower with pto, mower for lawn tractor.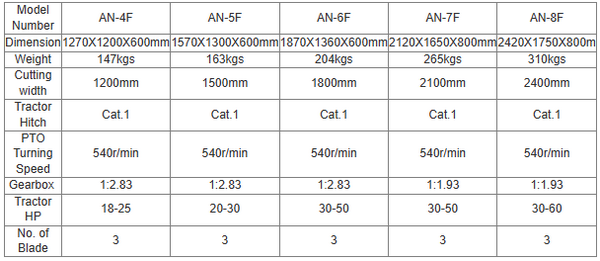 ANON Our Services