The silage combine harvester can chop and compress raw materials such as forage grass, corn stalks, and rice straw into silage.
ANON Corn Sorghum Silage Harvester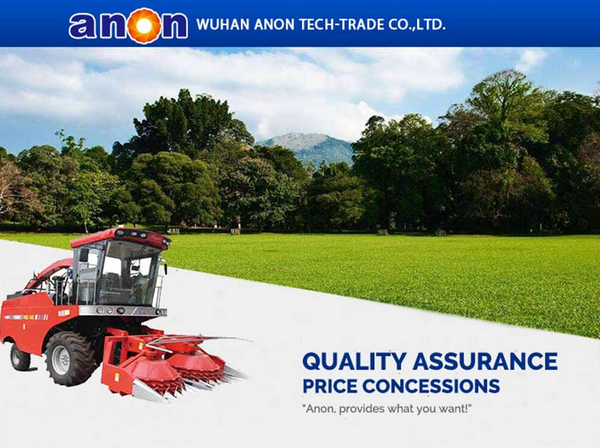 The silage combine harvester has the characteristics and characteristics of high efficiency, versatility, strong adaptability, environmental protection and safety. It is an efficient, convenient and intelligent silage harvesting solution.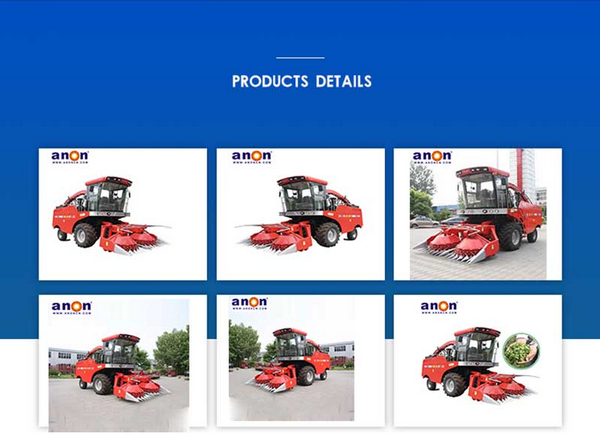 Features of the Silage Combine Harvester include:
The silage combine harvester is suitable for silage fields of various sizes and can meet users with different needs.
No harmful gas emissions, low noise during work, friendly to the environment and human health.
It can complete various tasks such as harvesting, chopping, conveying and cleaning of silage, which improves the harvesting efficiency.
Specification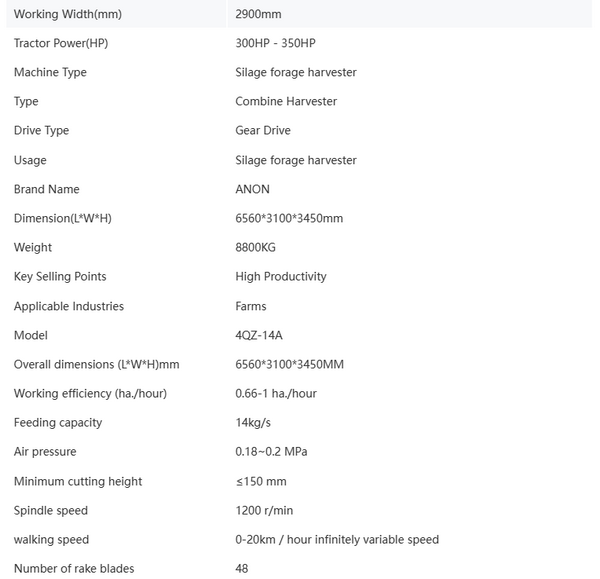 ANON Our Services