The intelligent lawn mower can complete the mowing work independently without direct manual control and operation. It has low power, low noise, and beautiful appearance, which greatly reduces manual operations.
ANON smart lawn mower,remote control lawn mower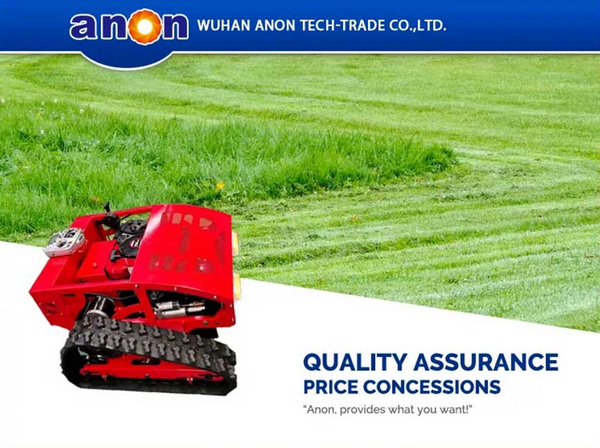 The intelligent lawn mower is suitable for clearing all kinds of weeds such as reeds, alfalfa, fish grass and other large and
small plots of plains, hills, terraces, orchards, and triangles, with simple operation and high work efficiency. We usually use
lawn mowers for school and street beautification. In foreign countries, many families have lawn mowers for weeding their gardens.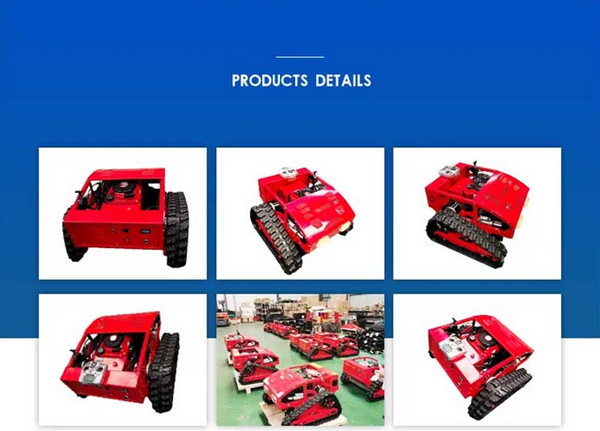 ANON Robot Lawn Mower, Household Mini Remote Control Garden Robot Lawn Mower, Lawn Mower Robot
Working principle and advantages
The movement and mowing functions of the robot can be controlled remotely to avoid collisions with obstacles.
Carry out mowing operations automatically, and work according to the preset mowing area and time without manual intervention.
Through the precise path planning and navigation system, the grass can be mowed evenly on the lawn to ensure a clean and beautiful lawn.
No harmful gas emissions, low noise during work, friendly to the environment and human health.
Specification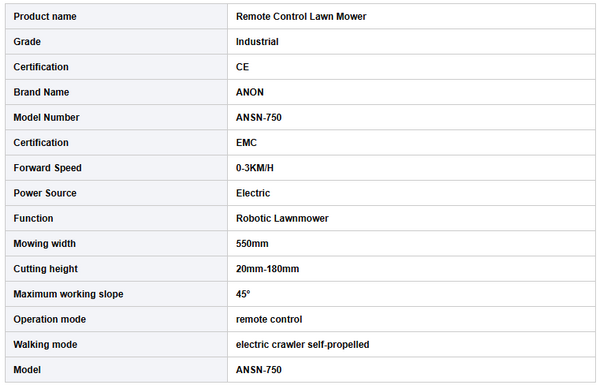 ANON Our Services