The tractor-mounted mini potato harvester is mainly used for harvesting potatoes, potatoes, garlic, and other underground root crops.
ANON single row potato harvester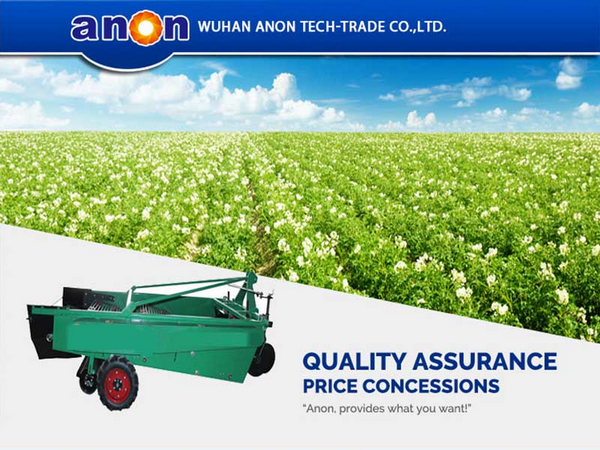 This product has good performance and high efficiency.
It is mainly used to harvest underground root crops such as potatoes, sweet potatoes,
garlic, carrots, Chinese medicinal materials, and peanuts.
It has the characteristics of high harvesting efficiency, low failure rate,
convenient operation, separation of potato and soil, good effect, simple and reasonable structure, and long service life.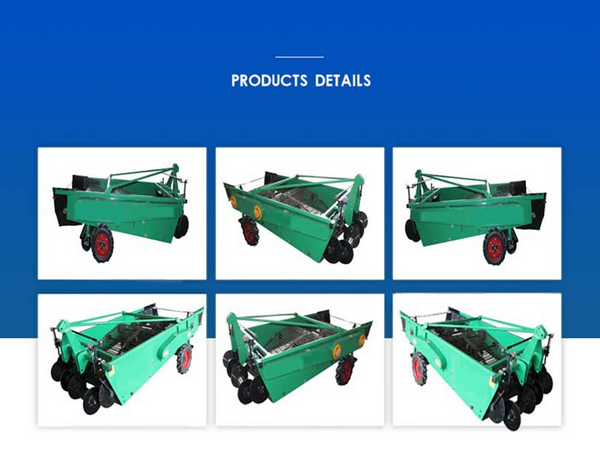 Working principle of potato harvester
The potato harvester enters the potato field, the host drives the harvesting head to rotate, and the blade cuts the potatoes.
The harvested potatoes are sent to the collection box by the conveyor belt.
Potatoes in collection bins are transported by truck to the processing plant.
Specification

ANON Our Services