The peanut picker can gently separate the peanut particles from the plant to avoid damage to the peanuts.
ANON Peanut Picker Sheller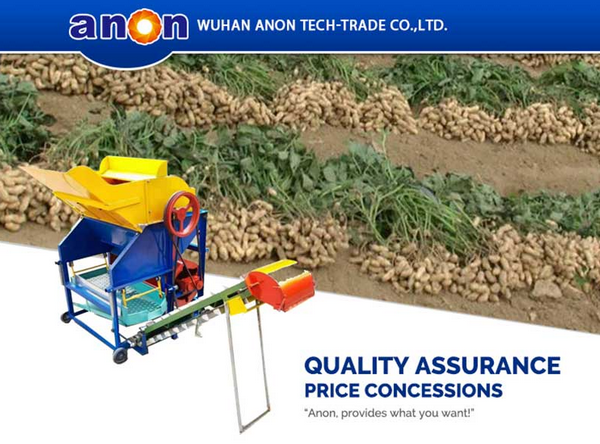 This is high quality peanut picker and can get 800-100kg peanut per hour.
Groundnut picker machine can match with 5.5kw motor or12HP diesel engine.
Most important,the picking rate of peanut picking machine can reach 99%
and breaking rate and impurity rate is less than 1%. The elevator in the end of groundnut picking machine can help user to collect peanut and remove the impurities again.
The work efficiency is high, and the threshing clean and broken rate is low.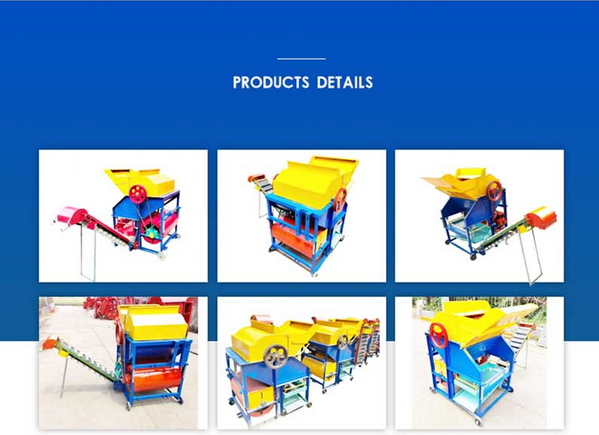 The peanut picking machine has the following advantages:
The picking efficiency is high, and a large amount of peanuts can be picked quickly.
The picking effect is good, and the peanuts can be picked very cleanly.
Simple operation and easy to use.
Easy maintenance and low cost.
Specification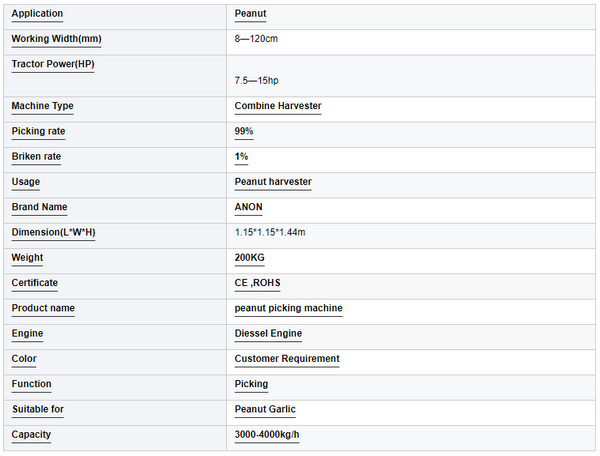 ANON Our Services