The hydraulic system can also adjust the angle and depth of the discs to suit different types and states of soil. It usually has multiple discs, covers a large area and works efficiently.
ANON Tractor mounted disc harrow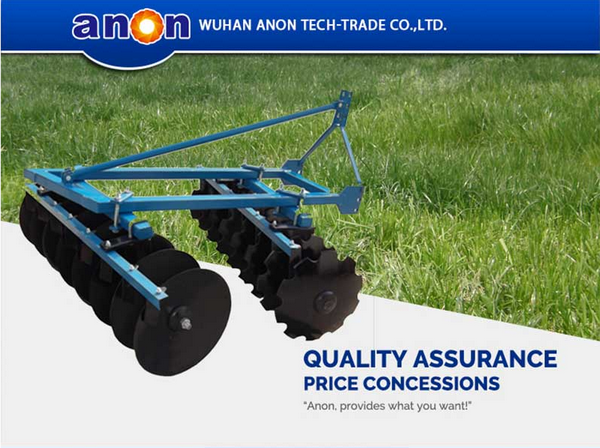 ANON New hot sales tractor farming paddy field harrow farm tools disc harrow.
Disc harrow is used for operation in the field as crop residue processing before tillage, breaking and soil surface, and straw in the field, soil after tillage, planning the land and soil .
With the , reasonable of the power, great ability of cutting and the soil , the soil surface is smooth and after , it is well for heavy clay soil waste land and weedy field as well.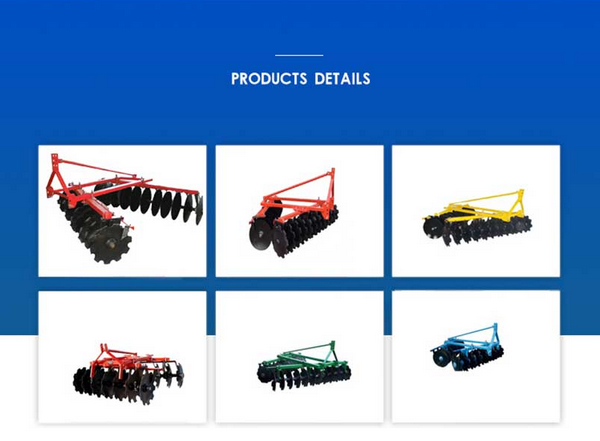 Hydraulic disc harrow function:
Soil loosening: The rotating disc of the hydraulic disc harrow can loosen the soil and improve soil aeration and drainage.
Tillage: Disc cutting turns the soil, covering the lower layer of soil to the upper layer.
Cutting off weeds: Disc plows can also effectively cut off and bury weeds, reducing the competition of weeds on crops.
Leveling the soil: The hydraulic system adjusts the angle and depth of the discs to level the soil surface.
Specification
The hydraulic system provides power, causing the disc to start spinning. The rotating disc cuts into the soil and turns it over.

ANON Our Services