The seed box is used to store seeds, the seeder is used to spread the seeds evenly in the soil, and the handle is used to push the seeder.
ANON hand push manual seeder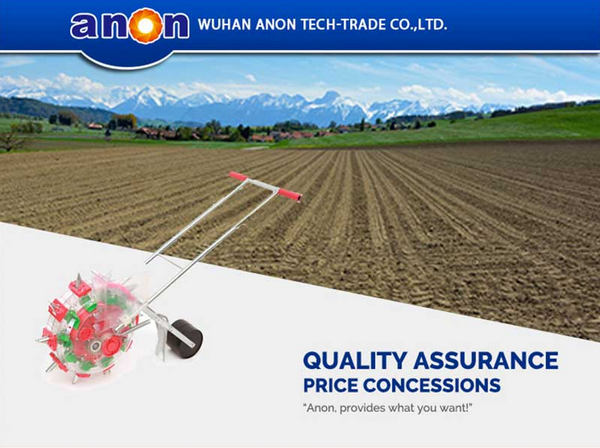 One seed and one hole or multiple seeds and one hole as needed.
One person holds a machine segment to sow more than 10 mu every day, and the planting efficiency is high.
It saves you labor and seeds.
They can be used for most seeds such as corn, soybean, peanut, cotton, etc.
Ditching, seeding and soil covering, pressing can be completed in one step. It saves you time.
The planter is lighter, smaller, and easier to maneuver and transport. It saves you power.
It can save seeds, and it can also fertilize and sow 2 in 1.
Portable, easy to operate and transport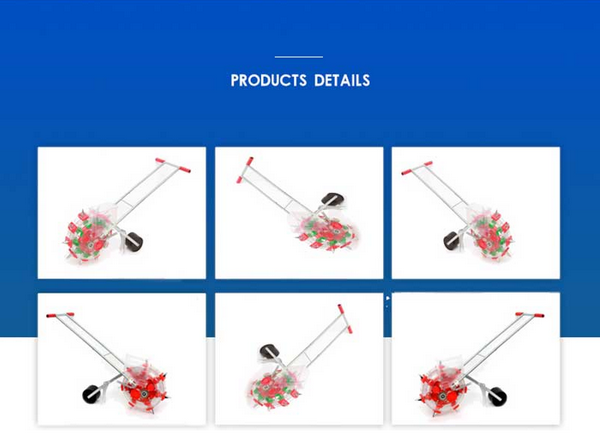 Working principle of hand push manual seeder
Load the seeds into the seed box;
Push the seeder forward;
The seeder spreads the seeds evenly in the soil;
The handle is used to control the seeding depth and seeding spacing.
Specification

ANON Our Services