4LBZ semi-feed rice harvester, small size, light weight, small turning radius, especially suitable for small fields and greenhouses.
ANON Semi Feed Rice Combine Harvester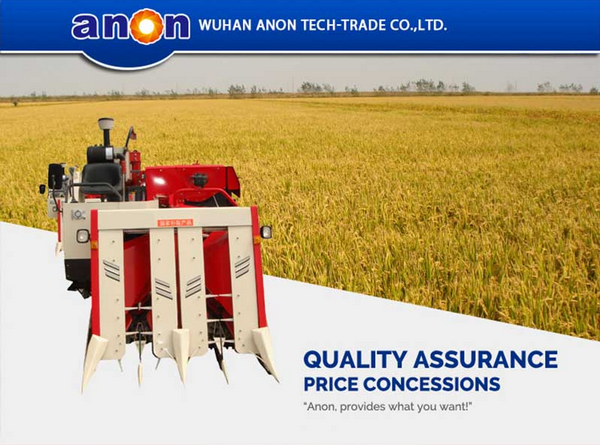 The cut is low and the stalks are kept intact.
Semi-feed, drum feed is small, and the fuel consumption of the whole machine is low.
The performance of the paddy field is good, and the optimized design of the header and threshing mechanism makes the product structure simpler and more practical.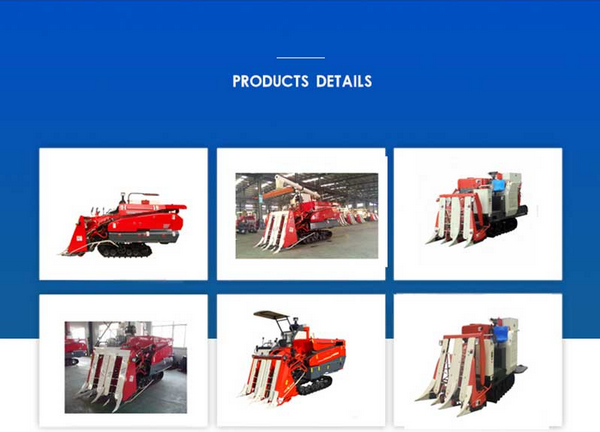 Using hydrostatic transmission (HST) technology, one-button control line advance, retreat, stop, acceleration, easy operation and low labor intensity.
Improve the quality of harvester work and reduce job losses.
Excellent performance. Especially in small fields and greenhouses, the operation is light and flexible, and the turning radius is small.
Specification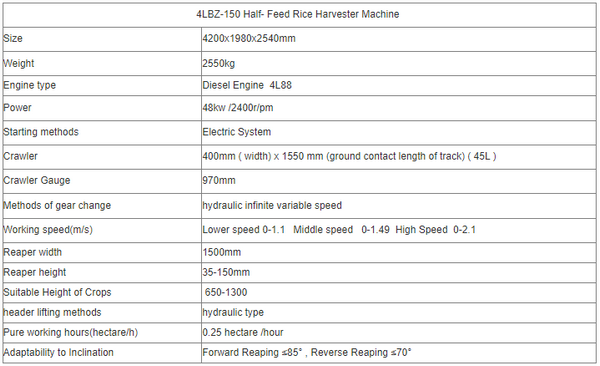 ANON Our Services