Using the principle of rocket launching, it adopts pulse jet engine and aluminum alloy composite direct injection carburetor, which has simple structure, no wear of parts, low failure rate, small machine and light weight.
ANON agricultural sprayer manufacturers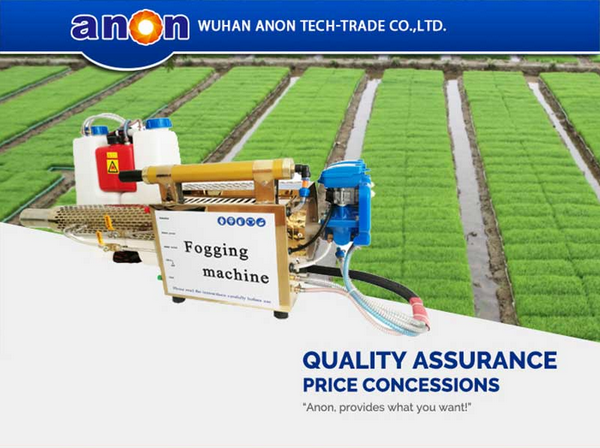 Scope of application
1, Forest, seeding nursery, tea garden, vegetable stall pest control and disinfection.
2, Cotton, rice, wheat, sugarcane, banana and other fields.
3, Locusts, bubonic plague, sanitation and epidemic prevention , sewer, air conditioning passages, basements, bomb shelter and all kinds of warehouse destruction.
4, Hospital, cinema, stadium, station pier, market sanitation disinfection.
5 , Sterilization of animal farms.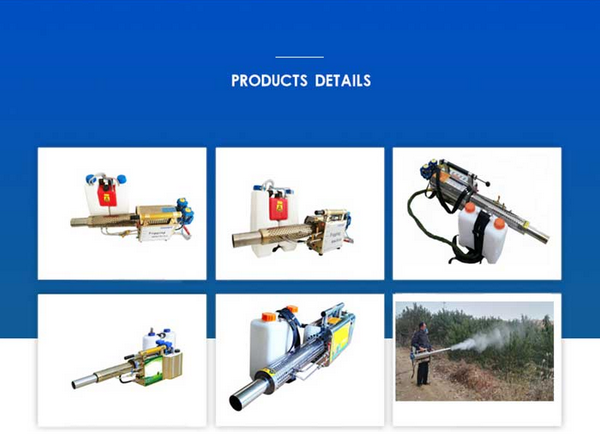 Machine construction and working principle
1, Pulse jet engine-carburetor- ignition system- spraying pipe-
cooing system- frame- fuel tank – WH – storage battery – High speed pump – pipeline ( oil , gas ), pipeline fittings.
2, The high temperature and high pressure air flow the nozzle,
the pressure in the medicine cabinet drops sharply and press the liquid into the explosion tube,
at this point the air will atomize the liquid into a smoky mist from the nozzle and quickly permeate.
3,Good effect and high efficiency, the pest control rate is over 98%.
Specification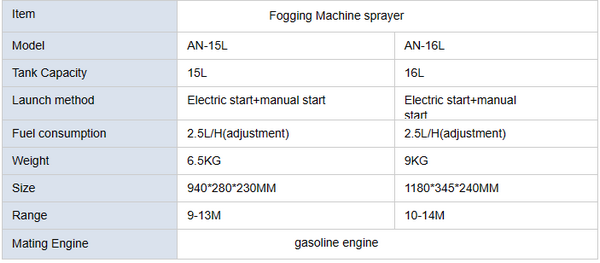 ANON Our Services