Gasoline lawn mowers and ride-on lawn mowers are common tools used to mow lawns and grass, featuring efficiency, convenience, and comfort.
ANON Zero Turn Lawn Mower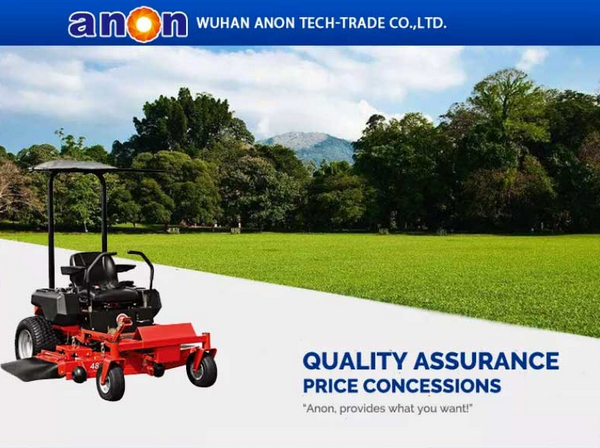 This zero turn mowers is with gasoline engine
The cutting width is 52"
The cutting height can be adjustable by 6 shift from 1"-4.5"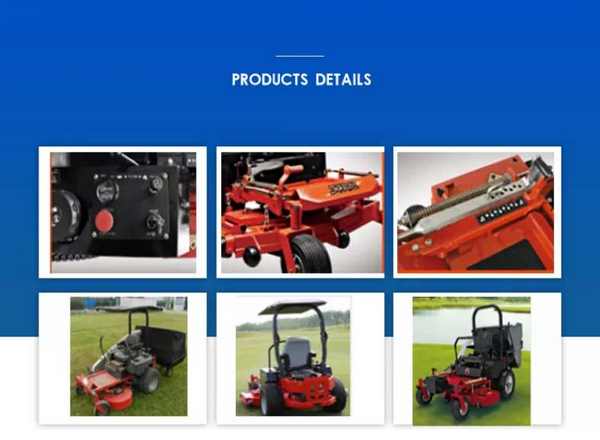 Gasoline and Riding Lawn Mower Features
Quick and efficient mowing of lawns and grass thanks to the high-speed rotating blades.
Riding lawn mowers have a larger working width to mow larger areas in one go.
Specification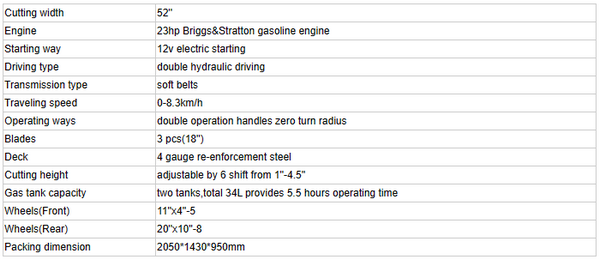 ANON Our Services