The 4-row corn combine harvester is efficient and fast, and can harvest four rows of corn at the same time, greatly improving operating efficiency and production capacity.
ANON self-propelled corn harvester
A 4-row corn combine harvester is a combine harvester that harvests 4 rows of corn.
It is a large-scale agricultural machine that can complete harvesting, threshing, and cleaning of corn at one time
Loading and many other tasks.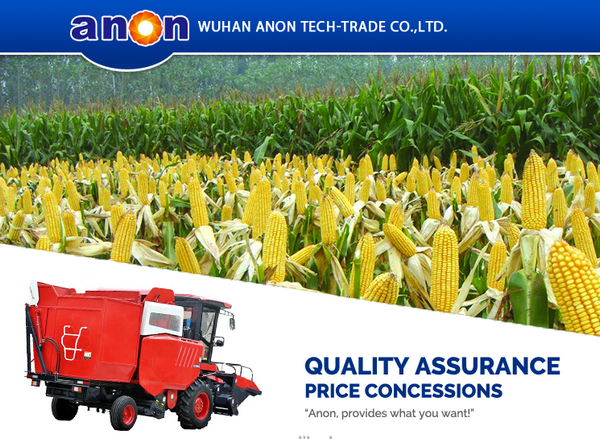 ANON 2023 4 Row Small Corn Combine Harvester Specifications
Adaptable:
4 rows of headers are not affected by planting space and misoperation;
The hydraulic lifting cutting platform can be adjusted at any time according to the height of the ear to achieve the best effect;
Good performance:
12-roller peeling machine, good peeling performance, less grain loss;
The cutter shaft diameter of the field returning machine is large, and the straw chopping effect is good;
The newly optimized bract conveying device and bract shredder make the return operation more thorough.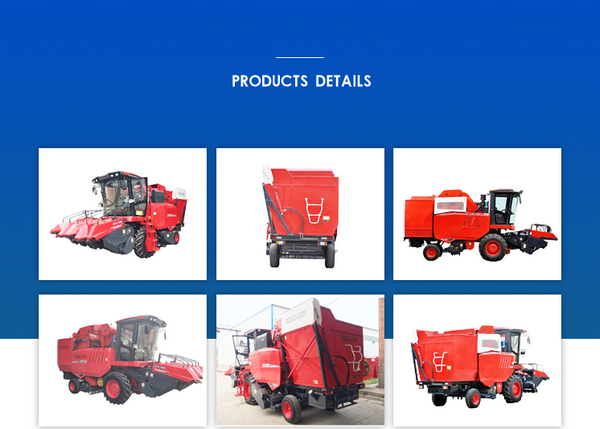 efficient:
6.0 meters short body design, small turning radius;
Large granary hydraulic design, less unloading, increase effective working time
High reliability:
Large gearbox + deceleration ring box, strong carrying capacity;
The main clutch adopts double linings, which has a long service life;
The grain elevator adopts 38-pitch chain, which has strong transmission capacity and high reliability;
The machine has reasonable and scientific design, good coordination, low fuel consumption, low noise and convenient maintenance.
Comfortable operation:
Equipped with a luxurious circular cab, the vision is wider;
Equipped with a reversing camera system, it is easy to grasp the vehicle situation;
Specification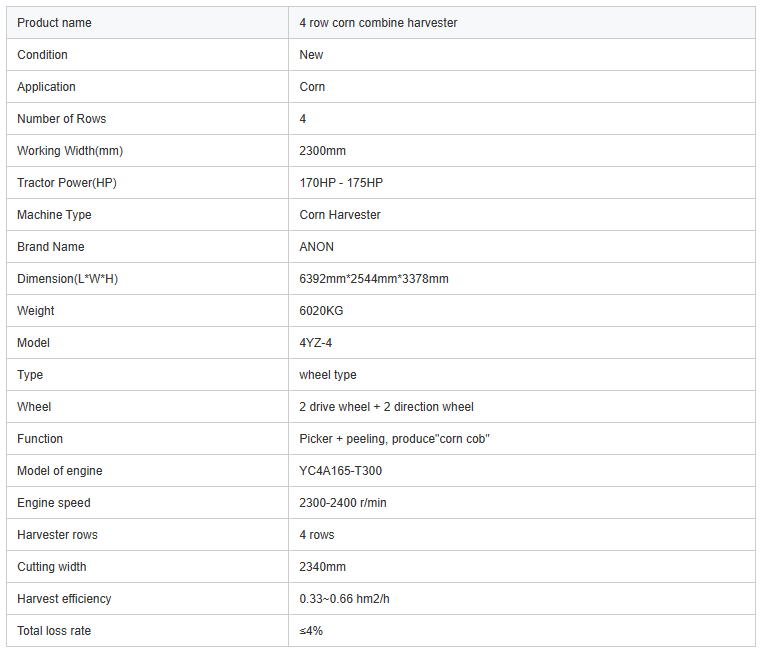 4 row corn combine harvester working FAQ
The harvester may cause some crop loss when running at high speed,
Needs to be debugged and optimized.
Under different terrain conditions, the harvester may encounter obstacles or fail to cut evenly.
It is necessary to strengthen the research on the adaptability to the terrain.
Due to machine width limitations, harvesters may take longer to tackle large areas, impacting overall operating efficiency.
Large machinery and equipment require regular maintenance,
This includes cleaning, lubricating and replacing worn parts to ensure proper operation.
ANON Our Services