It only needs one time to process rice into standard rice, which has the characteristics of high yield, low power consumption, simple operation, clean and pure rice quality, etc.
ANON 1tph Combined Commercial Rice Mill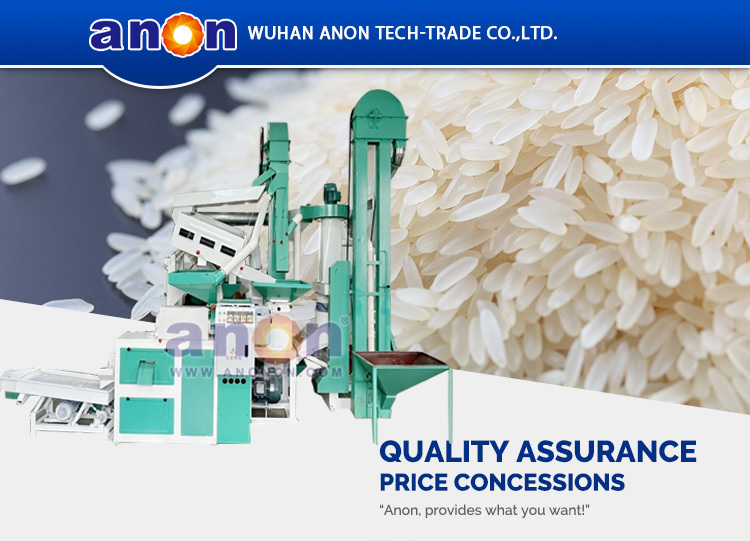 The paddy is poured into the feeding port first,
It is lifted from the hoist to the blow-suction specific gravity destoner to remove sundries,
Then the net rice is lifted into the huller by double elevators for hulling.
The chaff is sucked out by the blower, the mixture of paddy and brown rice,
It is lifted by the elevator to the gravity separator for separation.
The unhulled rice returns to the huller for hulling again, while the net brown rice flows into the rice mill,
The fine chaff is sucked out by the fan and transported to the dust collector,
The finished rice flows out from the rice outlet.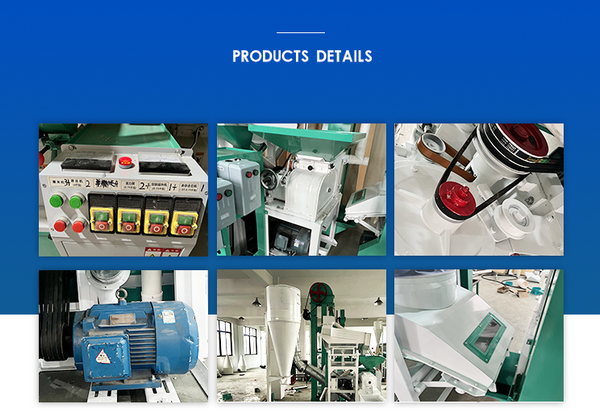 The steps of cleaning, hulling, rice milling and grading can be completed automatically,
The combined commercial rice mill can process several tons of rice per hour, meeting the production needs of large-scale rice mills.
Specification

ANON Our Services