The full-feed rice combine harvester is currently the most widely used type of special rice harvester.
It concentrates all the cutting and at the front end of the machine, the whole of rice and corn kernels.
What are the advantages of the full-feed combine ? What are the main types?
Full Feed Combine Harvester Advantages
The full feed rice combine harvester adopts advanced technology,
It can improve the and purity, and reduce the loss of millet.
Advanced intelligent control system, easy to operate, easy to learn and use.
Can automatically adjust the knife height, speed and cutting angle,
To adapt to rice crops of different and growth stages.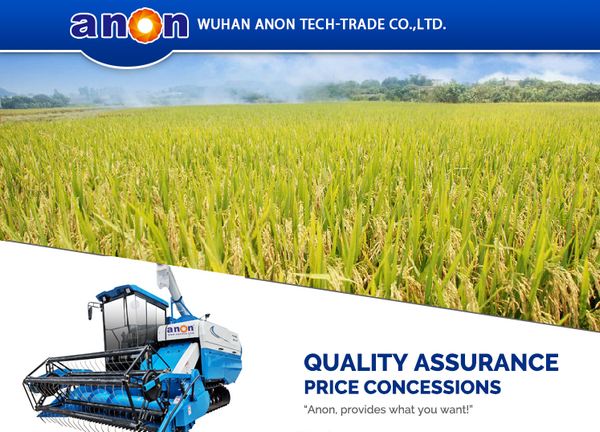 This crawler full-feed rice combine harvester
110.3kW power configuration,
Grain crops such as wheat and rice can be harvested,
Control system, simple operation, easy to learn and use.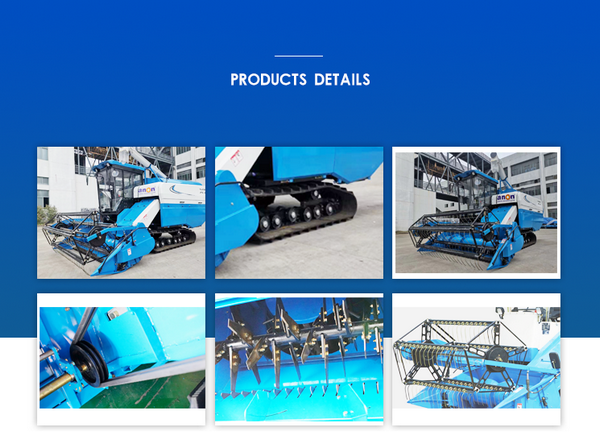 The track-type full-feed rice combine harvester is suitable for use in hilly areas,
The machine has a large weight and strong moving, which is for rice harvesting operations.
Provide strong power, strong cutting and ability, and high.
Wheel type full feed combine harvester
This rice combine harvester is for use in plain areas,
The wheeled chassis has a compact structure and a small volume, making it easy to turn on field paths.
It is for rice harvesting in small and is a good choice for small farmers.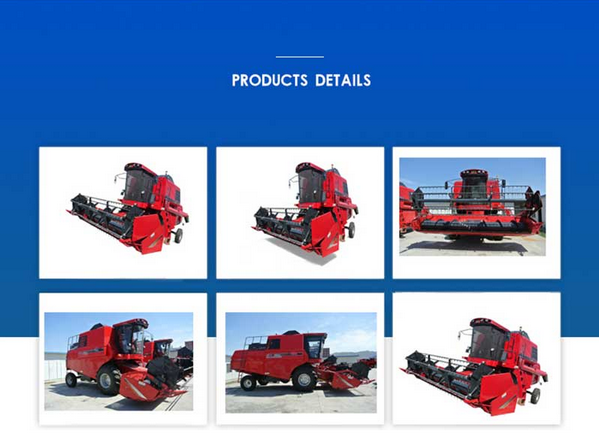 The full-feed rice combine harvester has important application value in modern.
Through design and methods,
It can better ensure the of rice and the consistency of harvesting,
Thereby the quality and market of agricultural products.
Different types of full-feed combine harvesters are suitable for different crops,
ANON can support various types of combine harvesters.